The leading cryptocurrency portal, CoinMarketCap introduced their chat, where users can exchange ideas about anything related to the digital asset's sector.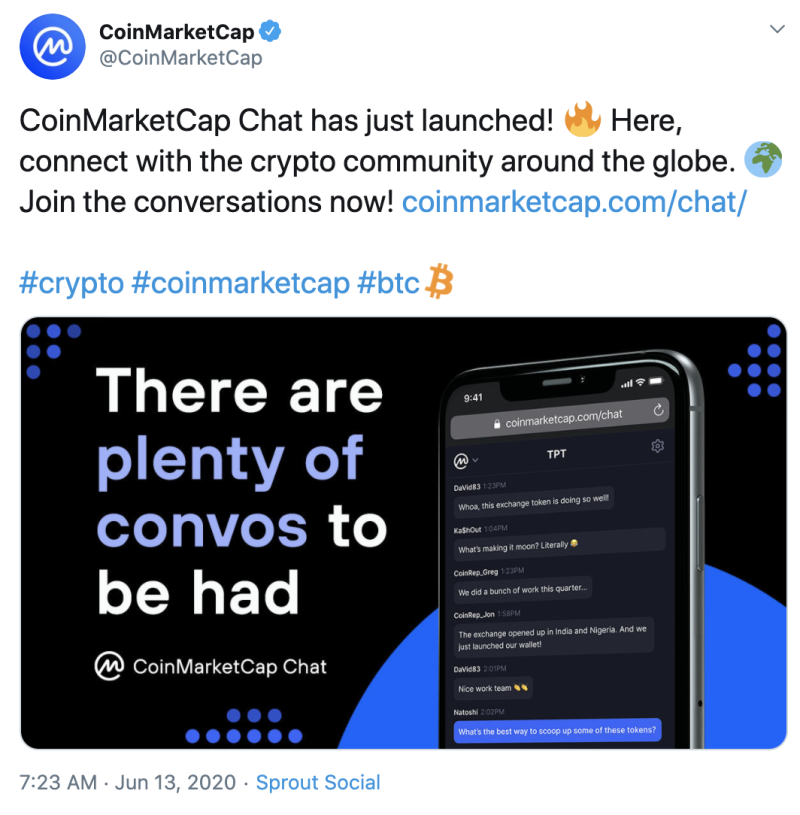 Image source: Twitter @CoinMarketCap
Earlier, CoinMarketCap introduced new metrics for ranking exchanges and trading pairs in order to reduce the impact of fake trade volume data.
The rating portal included the factor of confidence in trading platforms and the data they supply in the overall assessment. It is calculated by an algorithm based on machine learning and, according to the company, is able to determine whether the volumes declared by exchanges are overestimated and if so, on what scale.