Fear and Greed Index Is in the 'Fear' Zone
Bitcoin's precipitous fall, which has already broken through its long-term support line of $10,000 and went even lower, scared investors. The Fear and Greed Index holds steady at 41, which is fear. A value of 0 of this index means "Extreme Fear" while a value of 100 represents "Extreme Greed".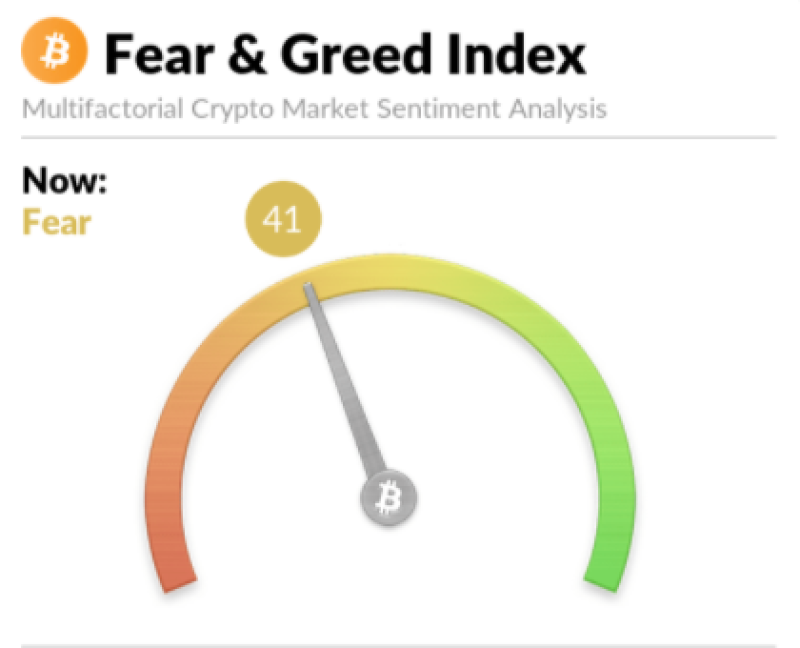 Image Source: alternative.me, Fear and Greed Index for Crypto Market
Many indicators are included in the Fear and Greed Index for cryptocurrencies, including market volatility, aggregated press opinion, the market momentum, trends and market shares of big cryptocurrencies.
Historical Data Related to the Index
In the short term, the continued decline in the index value could mean heightened investor fear, which could negatively affect the value of major cryptocurrencies. The index returned to its values ​​observed in July of this year.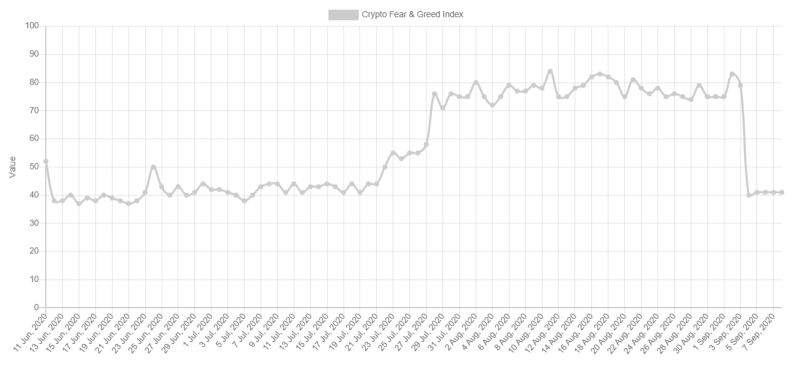 Image Source: alternative.me, Fear and Greed data over time
In July, the value of Bitcoin ranged from $9,000 to $10,000, so, apparently, at the moment, investors see this price as fair for the largest cryptocurrency. August was a breakthrough, with the index rising sharply to over 70% during the last month of summer, which marks an area close to extreme greed.
Current Bitcoin's Sentiments
Despite the continuing decline in Bitcoin, which scared investors so much, analysts tend to believe that it is coming to an end. A new sustained support level was formed at $9,600 - $9,800, and the price of Bitcoin bounced off it and was able to surpass $10,000 again. A well-known analyst and a crypto investor Crypto Michaël is confident that in the long term, one should still bet on the growth of Bitcoin, and now there is only a short-term fall:

Image Source: Twitter @CryptoMichNL