Binance Coin (BNB) and the stablecoin Binance USD (BUSD) are listed on the Poloniex exchange. Traders can use the following pairs to put orders:
 BNB/USDT
BNB/TRX
BUSD/USDT
BNB/BUSD
BTC/BUSD
BTC/BNB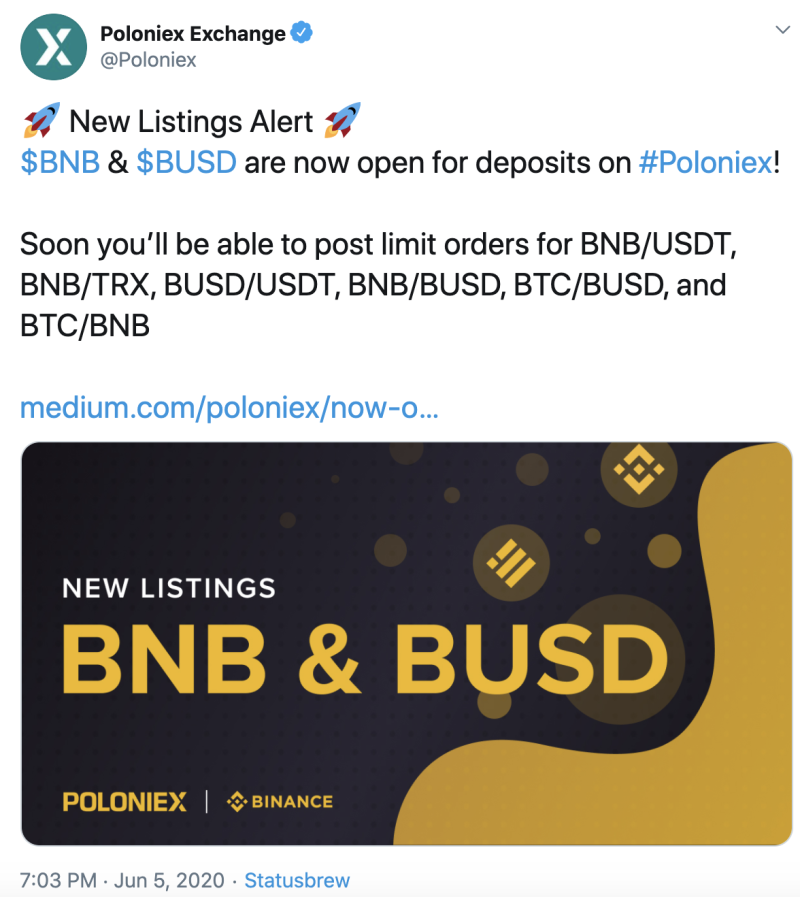 Image source: Twitter @Poloniex
Once Poloniex has announced it, the rate of the token has increased by almost 2%. The current price is $17.78 and keeps growing.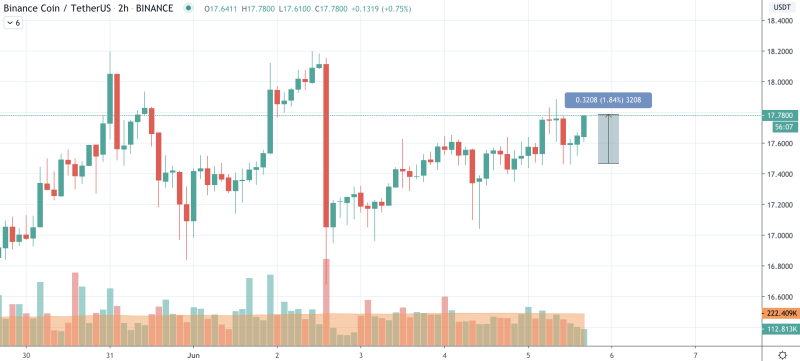 Image source: TradingView Binance Coin
In terms of the weekly analysis, the rise has constituted 5.45%. Earlier, we wrote that Binance Coin (BNB) remains the most profitable exchange tokens for all investors of Binance since 2017. 
Besides Poloniex Binance Coin (BNB) is trading on such popular platforms as BitMax, BitMart, Coinbit. 
Also, Binance is expanding its influence in the cryptocurrency sectors thanks to its recently created mining pool. It became the eighth largest Bitcoin system after a month and a half since the launch. This was noticed by CEO Binance Changpen Zhao.
According to statistics provided, Binance Pool accounts for 4.55 EH / s or 4.23% of the total hashrate. In the overall ranking, Binance Pool is adjacent to the pools of two other competing exchanges: OKEx and Huobi.