According to the CEO of Binance, Changpeng Zhao (@cz_binance), there is more traffic now than there was in 2017 when Bitcoin (BTC) was $20,000.
It may be connected to the ongoing bullish rise of the leading crypto. Bitcoin has reached record values over the past 13 months of about $ 12,400. At the time of publication, the first cryptocurrency continues to trade at local highs.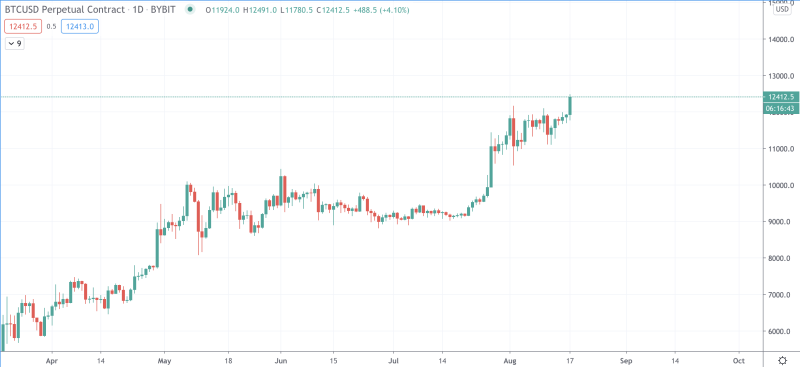 Image Source: TradingView @BTC
Today's move has been largely volatile. As one can see on the chart, Bitcoin (BTC) first rose from $ 11,900 to $ 12,200, then fell just as sharply below the previous levels, after which it began to grow more steadily.
According to the Skew analytical platform, the volume of liquidations of positions on contracts on bitcoin exchange BitMEX amid these surges amounted to $ 24 million.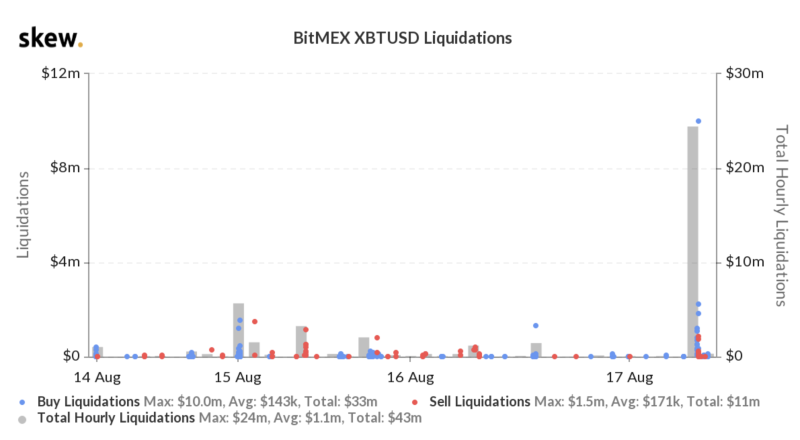 Image Source: Skew @XBTUSD liquidations
In addition, a new record was recorded today for the average bitcoin hashrate over seven days. The value reaches 129 EH / s for the first time.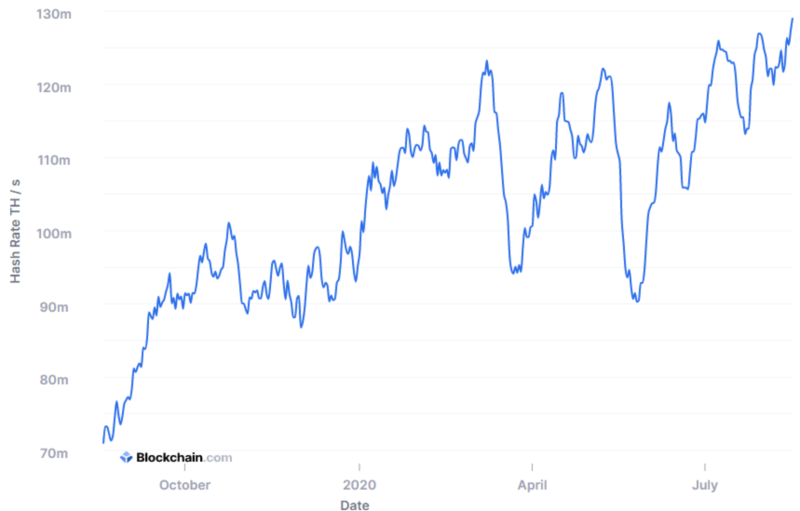 Image Source: Blockchain.com @ Bitcoin hash rate
The previous maximum was recorded at the end of July around 127 EH / s. Bitcoin hashrate continues to rise after a sharp decline to 90 EH / s in May when inefficient miners were forced to leave the network amid declining rewards due to halving. Over the year, the hashrate increased by about 85%.
Bitcoin is trading at $12,419 at the press time.