Peter Schiff (@PeterSchiff) states that gold and silver are currently looking bullish. He recommends buying both precious metals now. Peter Schiff is known for his extreme 'love' for precious metals (especially, gold) and his criticism towards Bitcoin.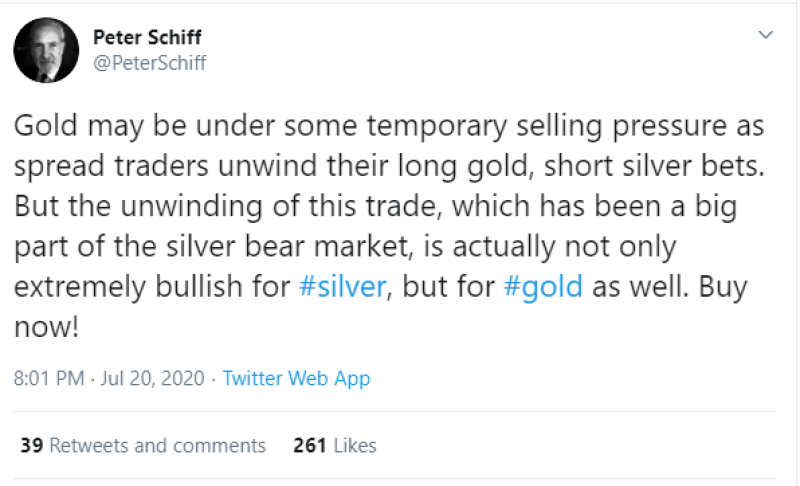 Image Source: Twitter @PeterSchiff
What is Currently Going on with Gold?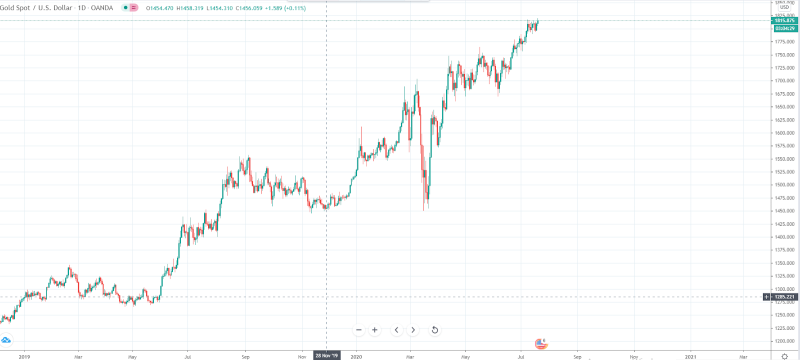 Image Source: TradingView XAU/USD
The number one precious metal is famous for being a shelter during all crisis times. This is why gold is in extreme demand now. The biggest crisis since the Great Depression makes investors seek to find some safe haven and they buy gold to avoid taking bigger risks.
Gold resumed its uptrend in March 2020 and now reached its all-time highs. However, Peter Schiff thinks that the precious metal has more space to grow.
The current situation with silver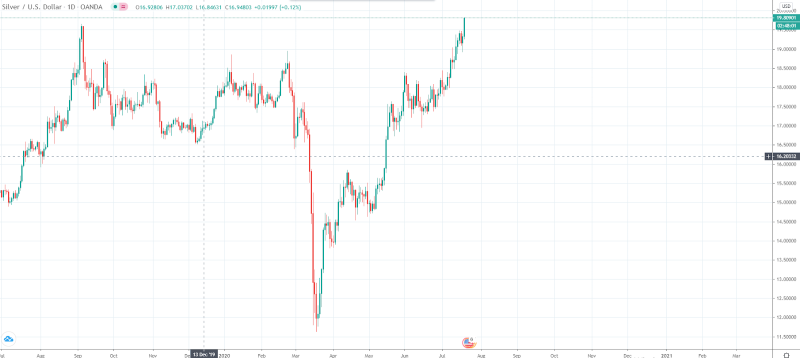 Image Source: TradingView XAG/USD
Silver, in contrast to gold, is not considered to be a shelter by the investors as it has some key disadvantages. It can't be stored like gold as it darkens in time. This is why in times of crisis investors prefer gold to silver. Anyway, the second precious metal currently demonstrates great performance as it tests its local highs at 19.81. XAG/USD plunged deeply in March 2020, but has recovered later. 
Gold and silver show great performance in the past couple of months reflecting the fears of investors of another wave of crisis. While stock markets are still trying to recover, both of those metals are in high demand. They get additional support from the current monetary policy led by the FED. The interest rates are currently at 0 and no one can predict to what extent the FOMC is going to raise them again.