Gold has always been considered a 'safe' metal by investors. 'Safe Harbor" in times of crisis. Now, it seems the crisis is in full swing. Gold is trading near its highest historical values.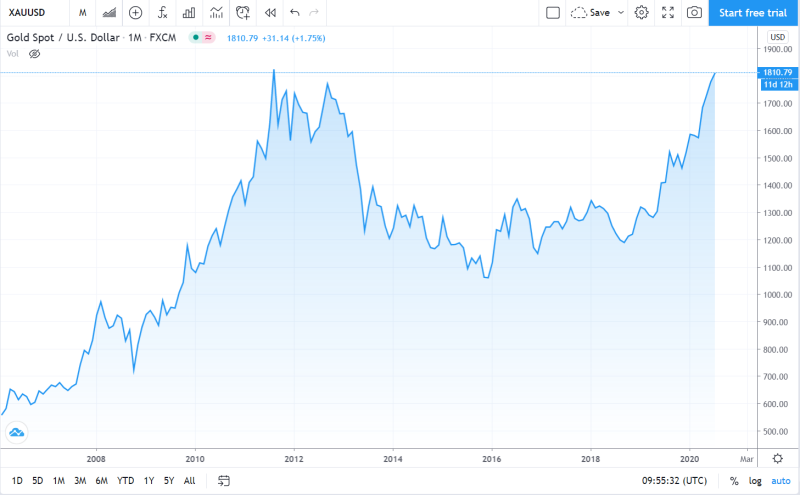 Image source: TradingView XAUUSD
Austin Silver, a co-owner and  a head of trade and education at ASFX,  believes that the price of gold will rise to $2,000 mark before the beginning of fall.

Image source: Twitter @austinsilverfx
Austin is not alone in his opinion. His point is shared by other traders and economists. These are Peter Schiff and Massimiliano Bondurri.
The Euro Pacific Capital adviser and a chief executive officer, Peter Schiff pointed out that the price of gold was up to $1,800. According to Schiff, it is far from the mark, since $1,800 is now being set as a long-term assistance thread.
As a businessman and a CE member of SGMC, Massimiliano Bondurri believes that the price of gold will be stable by the end of the year at about 2,000 dollars. Each ounce of gold would also increase the price to $3,000 in 3-5 years in the consecutive years, but it would also be expected to reach a demand of $5,000.
Where will the gold go next? Double vertex or triangle with a further upward breakout? Write in the comments what you think.