Wirecard's board of directors confirmed that $2 billion, which auditors could not find on its deposits, probably never existed, according to Walter Bloomberg (@DeItaOne).

Image Source: Twitter DeItaOne
At the beginning of the week, the company withdrew the preliminary results of work for 2019, the first quarter of 2020 and the profit forecast for 2020. Wirecard warned that the financial results of previous years may also be revised.
Wirecard's CEO, Marcus Brown, resigned on Friday after auditors found that funds, which comprise about a quarter of the company's assets, could not be discovered. Before leaving, Brown suggested that the company may have been a victim of a massive fraud.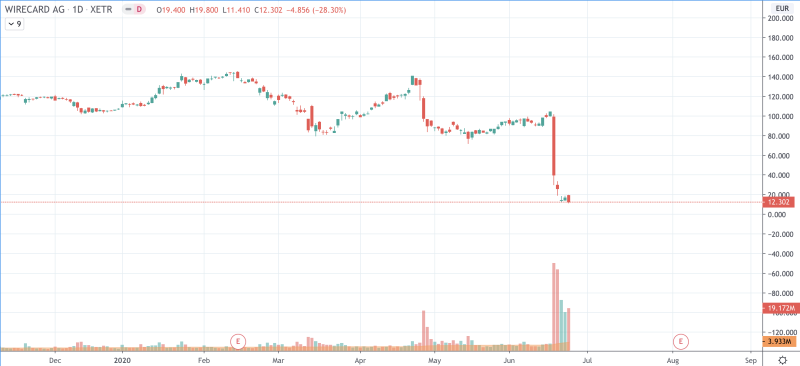 Image Source: TradingView WDI
The company's shares (WDI) fell at the beginning of past trading. For three sessions, the stock lost more than 85%. The market value of the German payment provider today is $12.5 billion.