The administration of the American social network Twitter (TWTR) reported the discovery of a bug, which may have permitted the third parties to access some personal data of its business users.
The problem was relevant only to business users, who utilize advertising and analytical microblogging service platforms. The information at risk of the exposure includes email addresses, phone numbers, and the last four digits of credit card numbers. Social network's specialists became aware of this issue on May 20, and it has already been dealt with.
The company's technical department assures that right now there is no evidence that outsiders were able to seize the information.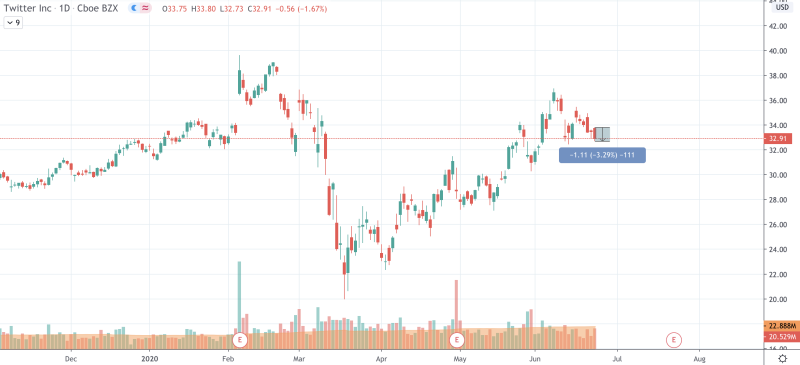 Image Source: TradingView TWTR
Meanwhile, the TWTR share keeps going down since the beginning of the month. Correct news has negatively affected the stock, which dropped by more than 3% over the last 24 hours.