According to information provided by Sarah Ponczek, a reporter from Bloomberg, the number of Robinhood accounts, which purchased Tesla's stocks today, increased by 20,000 just in 4 hours.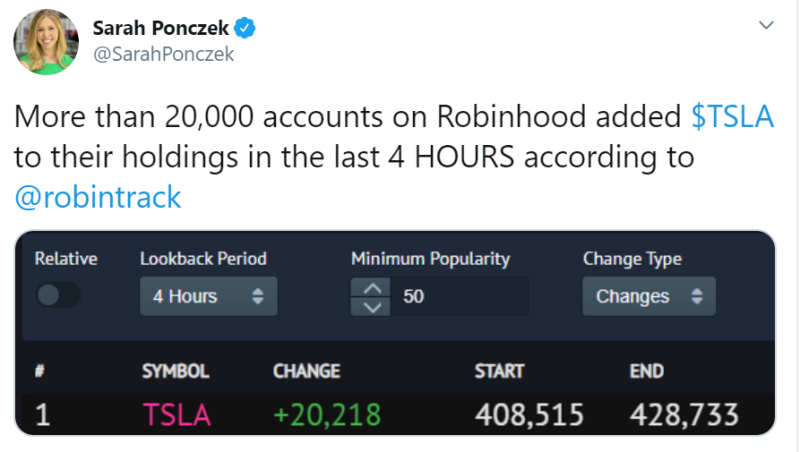 Image Source: Twitter @SarahPonczek
It is worth to mention that the growth was extremely fast because in just a few more hours the number of new customers doubled from 20 to 40 thousand.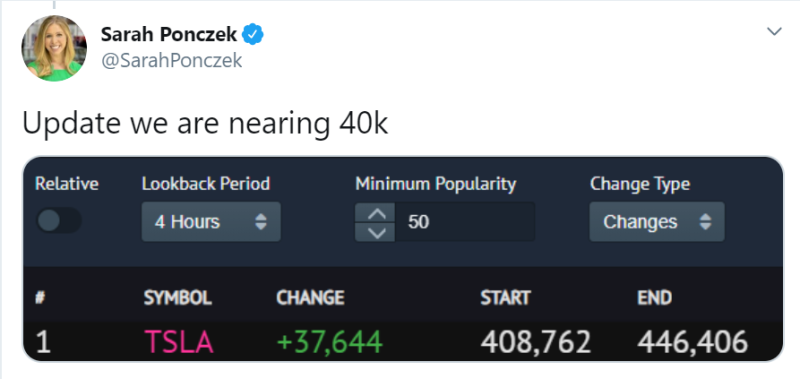 Image Source: Twitter @SarahPonczek
Despite the rapid growth of number of buyers, Tesla's shares, which at the premarket grew by a staggering 5% and then continued their steady growth for almost 16%, suddenly fell by about $200, and are now trading lower than at the opening hours.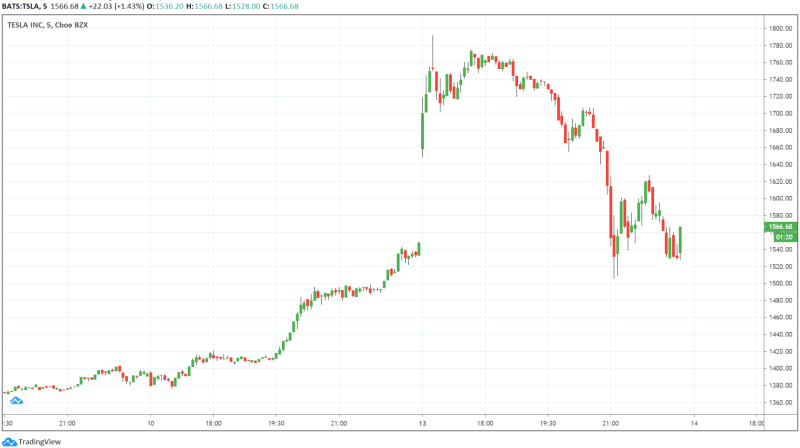 Image Source: TradingView @TSLA
Despite this, until the TSLA closes at a lower price than it was yesterday, conclusions about the end of Tesla's impressive bull rally are premature.