Tesla's First Megapack Battery Is Installed
Tesla's shares fell below their opening price despite a bullish start of the day and positive news recently. However, it is still higher than yesterday's closing price.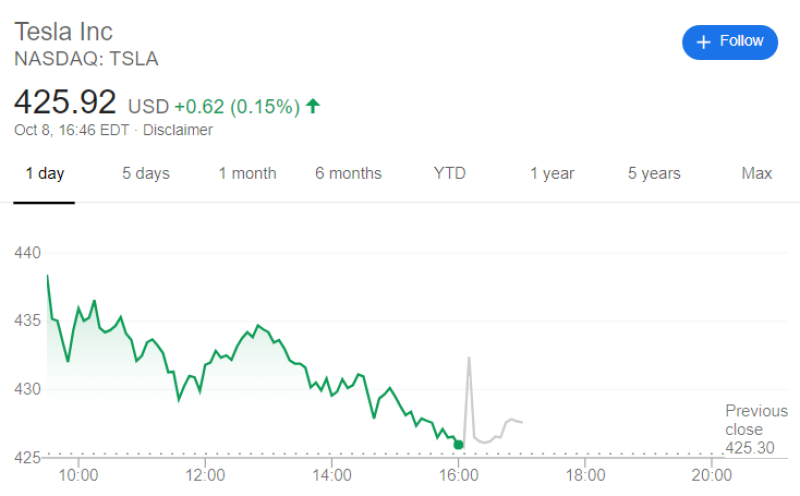 Image Source: Google Finance TSLA 
This news was unveiled when the first pictures of Tesla's Megapacks being installed were posted. Once installed and launched, it will be the largest lithium-ion battery energy storage system. The start of work is planned in mid-2021.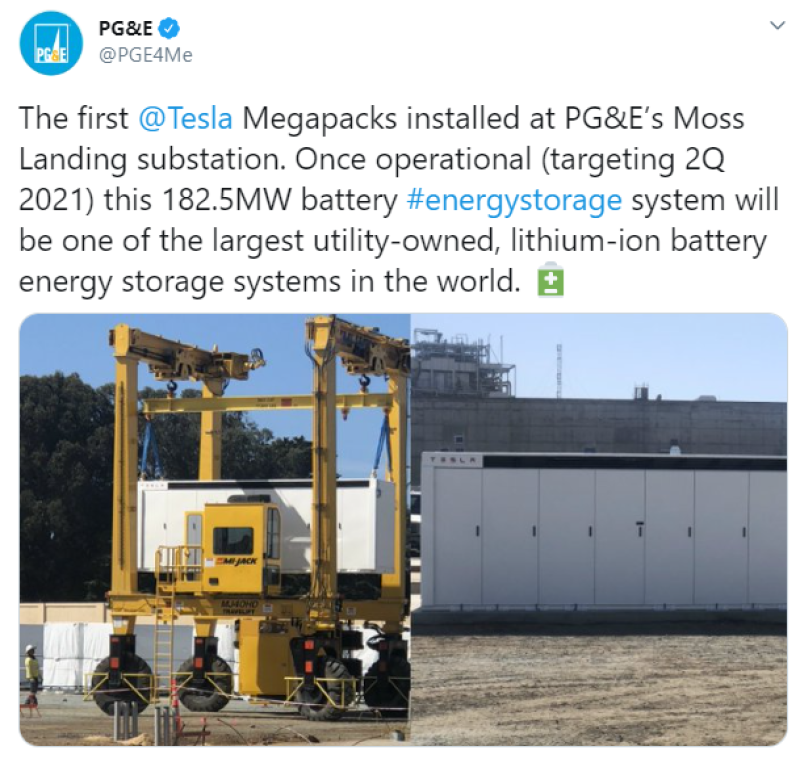 Image Source: Twitter @PGE4Me
Tesla's Target Price Rise and Growth on Exceeded EPS Expectations 
Additionally, Sawyer Merritt, an investor and a market analyst, notes that a Merrill Lynch's analyst raised Tesla's price target to $ 550, reiterating a Buy rating.

Image Source: Twitter @SawyerMerritt
However, Gary Black, the former CEO of Aegon Asset Management, believes that Tesla's time is still ahead. He notes that positive EPS revisions are pushing Tesla's stock higher. This happened after the quarterly reports in May and August when it turned out that the expected EPS was beaten.
"Positive EPS revisions drive $TSLA stock. TSLA usually needs 1-2 mos to digest gains before rising again. We saw this in May at $160 ($800 pre-split) after 1Q EPS beat; in Aug at $300 ($1500 pre-split) after 2Q EPS beat; and in Sept at $420 after 5:1 split. Next catalyst 3Q EPS." Gary Black via Twitter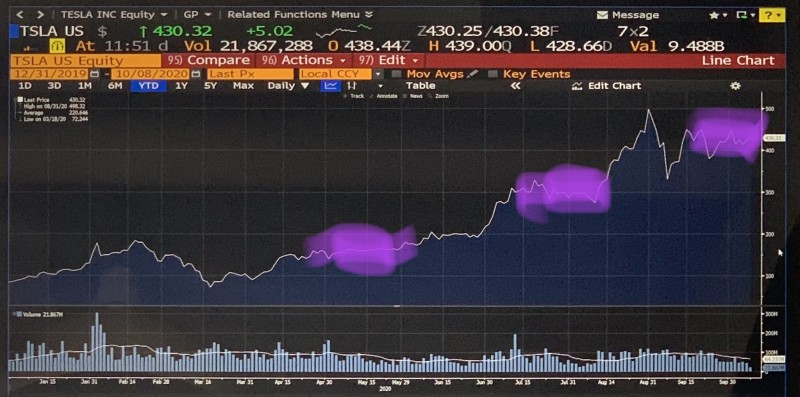 Image Source Twitter @garyblack00
Therefore, according to Mr. Black, after the publication of the quarterly report for Q3, shares will resume a period of rapid growth, exceeding the expectation will become a trigger for investors.
Despite the terrible September, short interest in Tesla's stock is the lowest ever in October, as investors continue to believe in the company's development prospects.