The controversial business, Wirecard, is on the verge of bankruptcy. On Monday, the stock has increased by 137 percent after the stock plunged from €100 to €1 per share. Significant events are taking place around this company.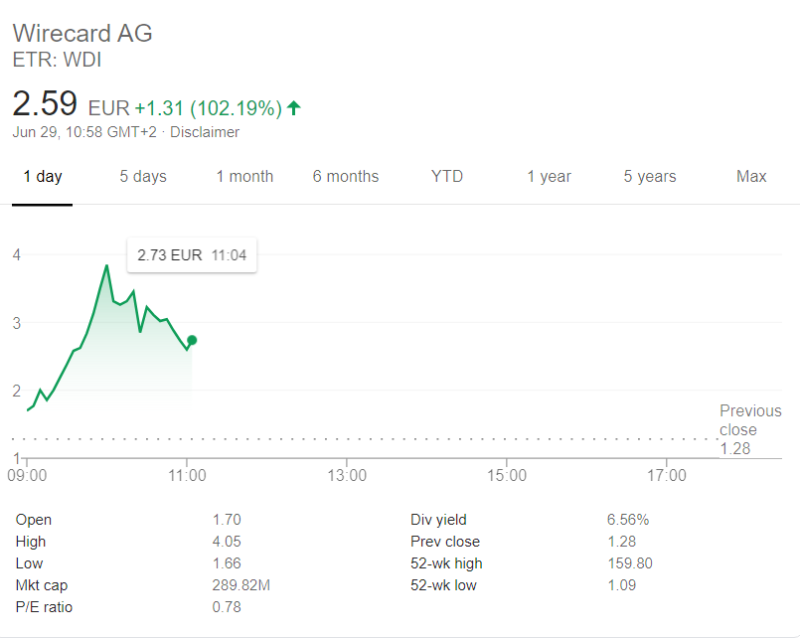 Image source: Google Finance
This situation has attracted the attention of Brussels. A class action was brought up against the German government. The government is accused of failing to protect investors from a huge fall. This situation could undermine the German government's finances.
How is Berlin going to improve its oversight of public companies to prevent a similar accounting scandal? BaFin will get more power. This regulator is responsible for overseeing public companies.
BaFin's first reaction to the Wirecard accounting fraud report was to ban short stock positions. And then, together with a reporter from the FT, they started an investigation.
What has to be done?
However, it was suggested to rethink of the industry's regulatory framework, rather than assigning all the blame to the industry. At the moment, large accounting companies conduct audits of German companies. This is done at the level of self-regulation. Berlin may need to participate a little more in controlling the industry.
The main criticism of the regulator is that it responded with formulaic measures without delving into the problem. At the same time, they did not officially declare the need for a reform.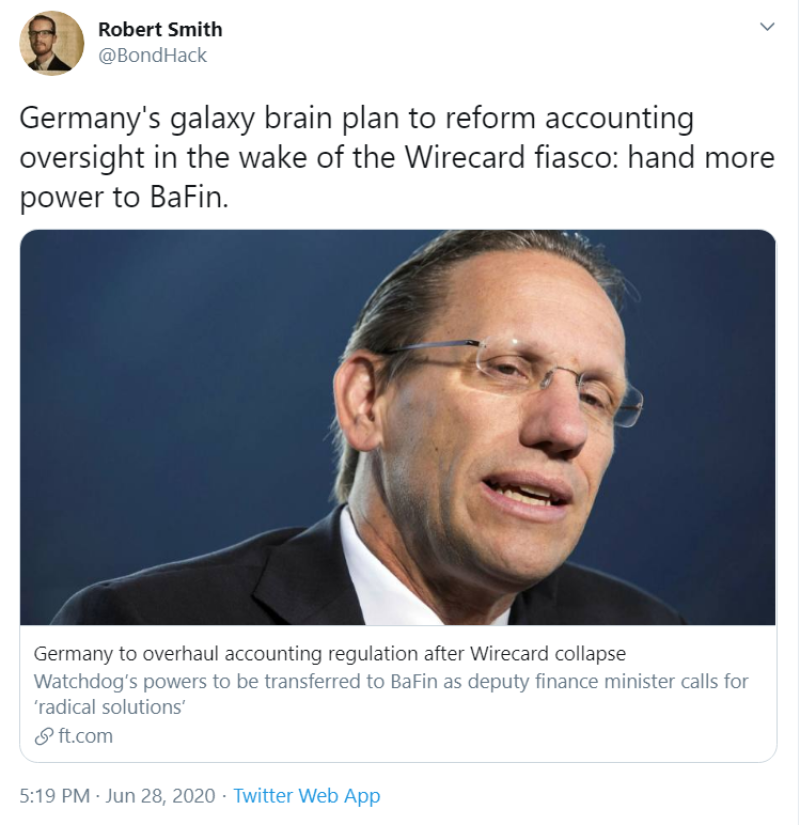 Image source: Twitter @BondHack
Let us recall that the precursor of a scandal was that Wirecard has been withholding $2 billion from its auditor Ernst & Young for three years. This scheme was completed with the help of subsidiaries and a special account in a Singapore Bank.