According to the Wall Street Journal, Spirit AeroSystems Holding Inc. (SPR) that used to deliver parts for Boeing 737 Max is not going to support them anymore. Mainly, it is because of the ongoing Coronavirus pandemic. 
In terms of the price of the stock, Boeing (BA) was among the biggest losers, however, once the market started its bull run, the rate bounced off.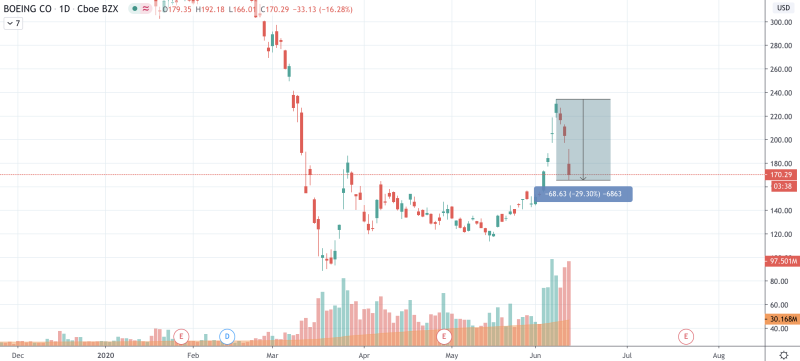 Image source: TradingView BA
But the situation has changed just within one day. June 11 has turned out to be the most bearish since the rise in April-May. Against it, the price of BA has lost 30% over the last few days.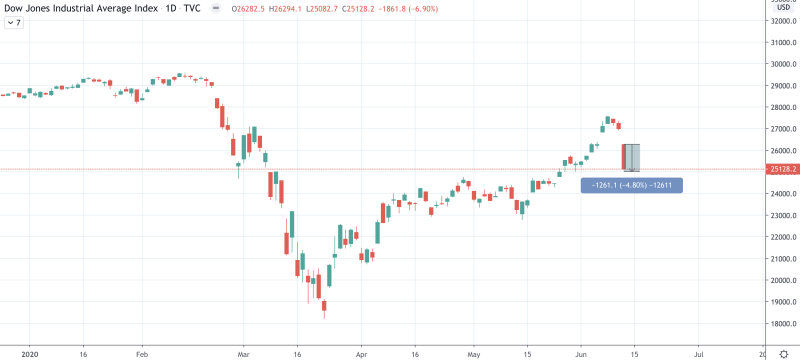 Image source: TradingView DJI
Meanwhile, Boeing (BA) is not the main loser today. The Dow Jones Industrial Index (DJI) has dumped by almost 5% since yesterday.