The financial expert, Walter Bloomberg (@DeItaOne), UBS downgraded the rate of American Express (AXP) from neutral to sell.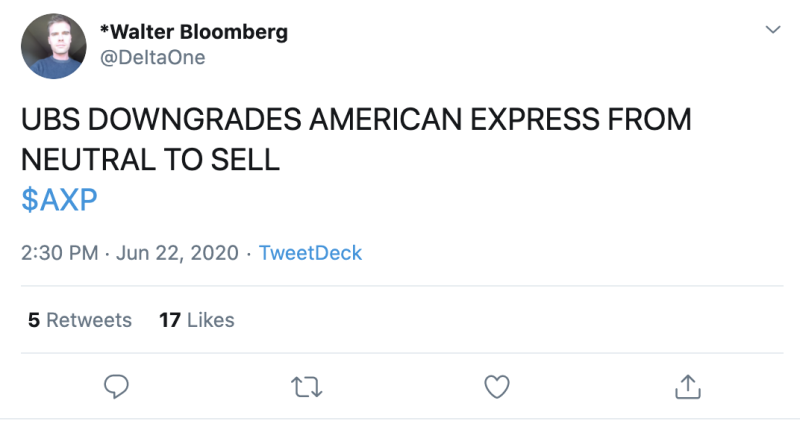 Image source: Twitter DeItaOne
Earlier, American Express (AXP) received permission to serve cards in China. People's Bank licensed Express (Hangzhou) Technology Services Company Limited. It was jointly created by American Express and Chinese fintech company Lianlian DigiTech.
The company intends to issue credit cards under the American Express brand. In addition, its payment network will allow to carry out settlements on payments in RMB.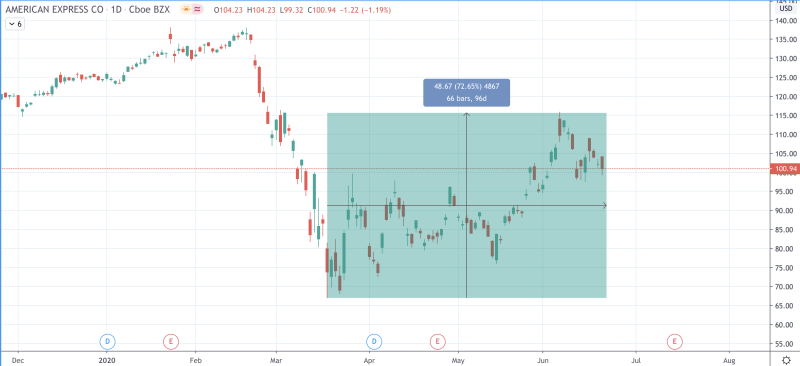 Image source: TradingView AXP
In terms of the price action of American Express (AXP), the rise from the fall in March has not been so fast as in other shares like Apple (AAPL). The rate has increased from $70 to $115 per share, however, buyers could not hold the initiative and the share declined to $100.