Revenues in the e-commerce and cloud computing sector rose to $88.9 billion globally, which attributed to 40%. On average, analysts expected sales to rise to 81.5 billion dollars. EPS rose to $10.30, despite analysts's estimates being $1.46.
The company's share price is also growing in this positive trend. During the trading session on Friday, the price added 4.56% and is now close to its historical maximum.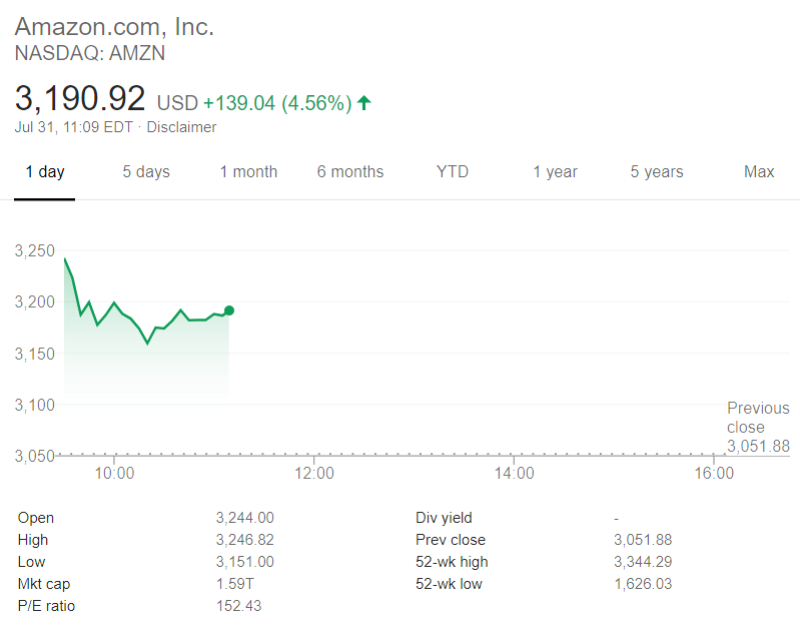 Image source: Google Finance AMZN
Jeff Macke, a Twitter user, recalled how the first quarter of 2020 ended. At the time, majority agrees with Mr. Macke that "the Amazon Era ended with a 7% drop down." However, as we can see now, the price has not only recovered, but also continues its upward movement.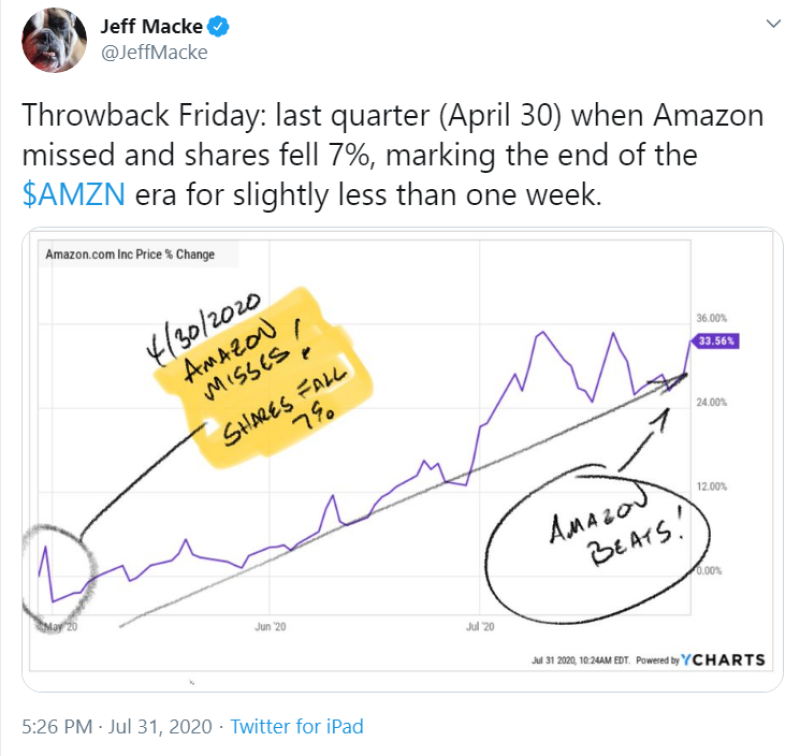 Image source: Twitter @JeffMacke
As for the second quarter, management estimates revenues of $87 and $93 billion, which turn into year-over-year growth of 24 percent and 33 percent, respectively. The analysts forecast the growth of around 23.3% in the sales. To be precide, management reported that in the third quarter the net revenue is projected to be between 2 and 5 billion dollars, even though it expects to spend $2 billion on COVID-19 operational costs.