The Munich airline company, Lilium, will receive investments from Baillie Gifford. The company designs an all-electrical aircraft for local air mobility start-up.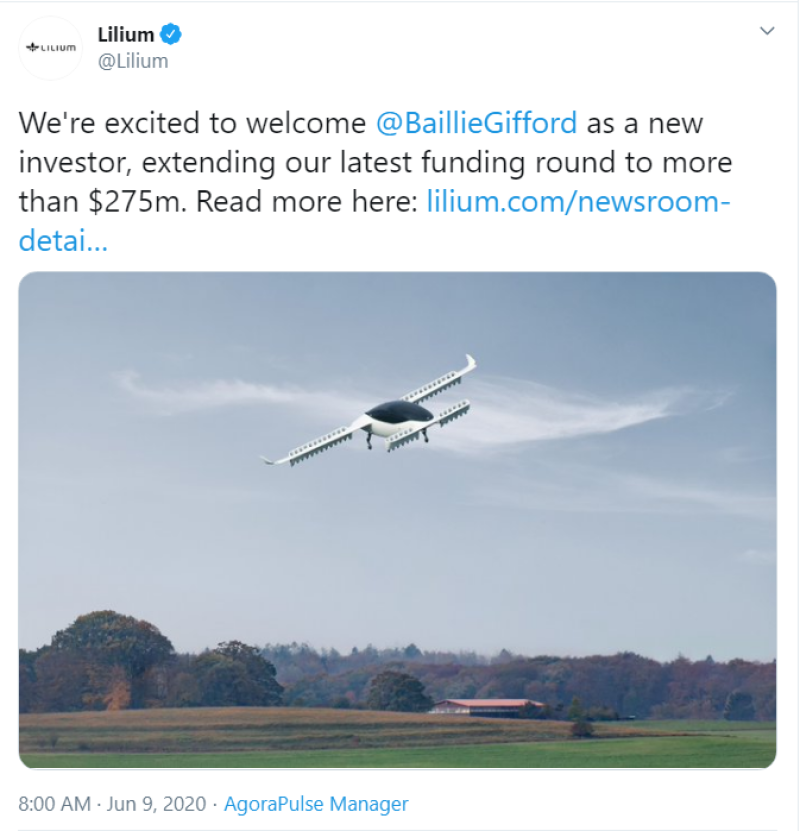 Image source: Twitter @Lilium
Baillie Gifford is known for his investments in high-impact companies like Amazon, Airbnb and Tesla. The amount of investment at this stage is 35 million dollars. And the total amount of all investments in the project was more than 375 million dollars.
We look forward to working closely with Baillie Gifford as we seek to bring emissions-free, regional air mobility to the market as early as 2025. Christopher Delbrück, CFO of Lilium
The CFO of Lilium also noted that recognition from an influential investor builds trust in the company's product and the business itself. The company will be able to survive the economic conditions during the pandemic.
About Lilium
Lilium, established in 2015, is a regional air transportation company developing emission-free services. The main product is Lilium Jet. This is a completely new type of plane that will allow it to make regional flights much faster than rail or road, but at the same time competitive in price.