Peter Schiff, a CEO of Euro Pacific Capital investment advisor, reports that gold is pushing against its resistance level just below $1,800, while bitcoin is chipping away at the support line at $9,000. He believes both lines will be broken, which will lead to an increase in gold prices and a simultaneous decrease in the price of bitcoin.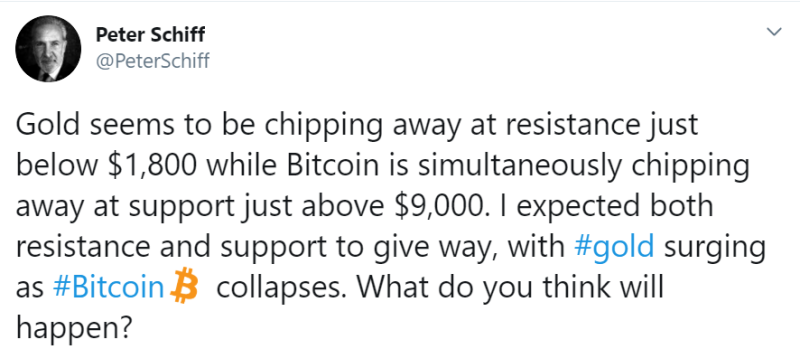 Image Sourse: Twitter @PeterSchiff
Nevertheless, not many agree with Peter Schiff's opinion. According to the preliminary results of a small vote attached to the tweet, about half of the more than 7.5 thousand voters believe that both gold and bitcoin will increase in price, while the position of Mr. Schiff was supported by about 30% of voters.

Image Sourse: Twitter @PeterSchiff
Dan McArdle, the co-founder of Messari crypto research service, recalled his last year's dispute with Peter Schiff in the comments. In an old comment, Dan calculated the profitability of gold and bitcoin since 2013 and assured that those who chose investment in gold lost almost 900% of their profits.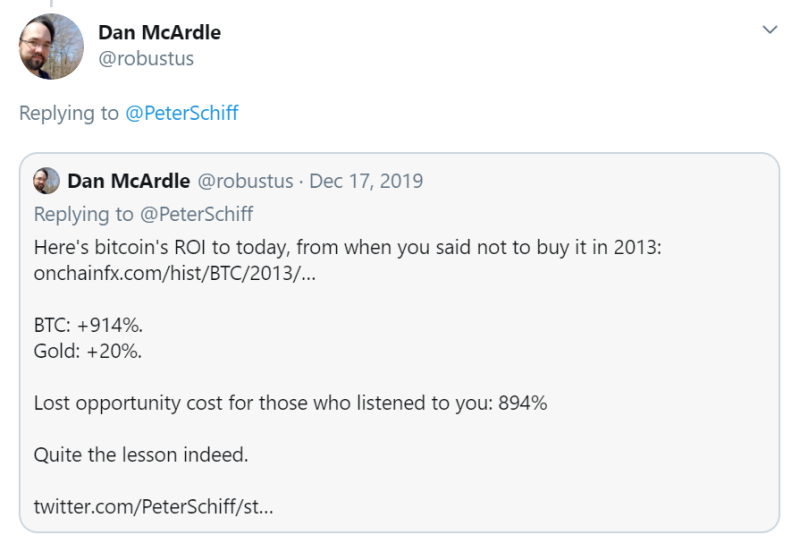 Image Sourse: Twitter @robustus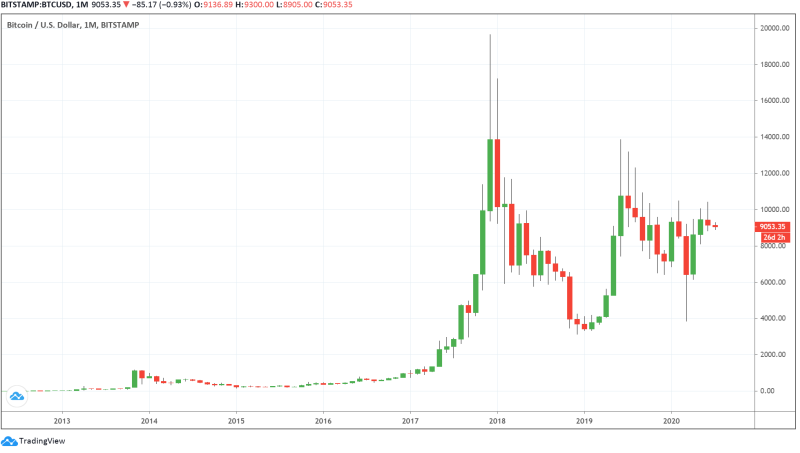 Image Sourse: TradingView BTCUSD
Peter Schiff often speaks about the relationship between gold and bitcoin, and it almost always prefers gold. For example, in early July, CCC expressed its opinion that many people believe that cryptocurrency will become the main beneficiary of the dollar crisis. He doesn't think so.
"Bitcoin is not the new gold. Gold is the new gold." Peter Schiff, Euro Pacific Capital investment advisor CEO
Last week, the price of gold hit eight-years highs due to information about fake gold in China. Mr. Schiff expects this rally to continue due to the instability prevailing in the stock market.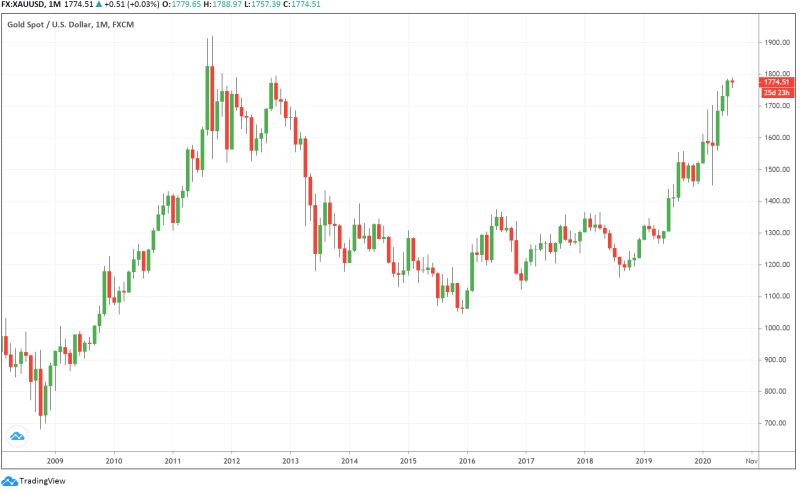 Image Sourse: TradingView XAUUSD