India blocked 59 applications from China, including ByteDance Ltd.'s TikTok, citing worries about privacy and protection as the two neighbours' relations worsened.
Tech giants such as Xiaomi and Tencent are also on the list. At the trading session on Monday, this message did not affect the share price in any way.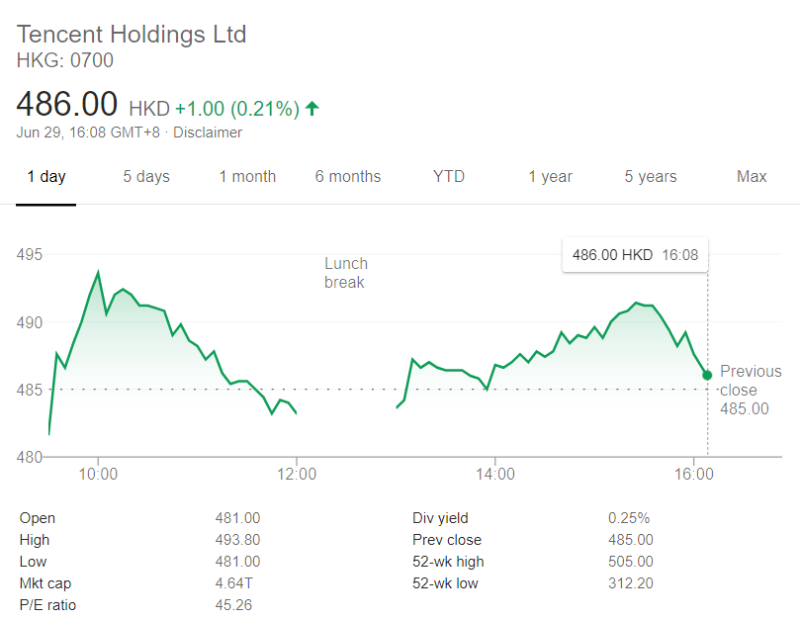 Image source: Google Finance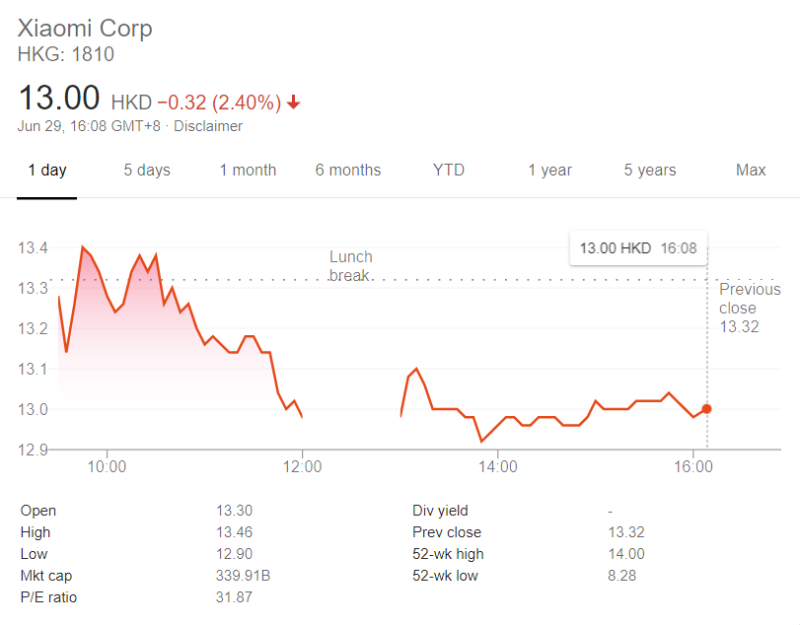 Image source: Google Finance
What can investors expect from the Indian ban?
The Indian market is very attractive to Chinese companies. It is one of the main areas where Chinese companies could develop. The decision of the Indian authorities should hit those Chinese companies, whose products are targeting the Indian market.
Upon receiving of recent credible inputs that such apps pose a threat to sovereignty and integrity of India From Ministry of Electronics & IT Press-Release
The ban will be followed by an order to Internet service providers to avoid using those applications. Therefore, consumers will soon see a message saying, as per governmental order, that access to the software has been blocked.
It is also true that most of these sites are Indian innovative businesses, many of which are the only source of revenue. These people will find it difficult to find an alternative. A couple of those applications have an office and workers in India, and a few miles of work will be at stake.