On Wednesday, Tesla representatives confirmed the departure of Robin Wren from the company. Ren has been working for the company since 2015. It happened as a normal personnel reshuffle, other details were not reported. Ren also indicated in his LinkedIn profile that his job at Tesla is over.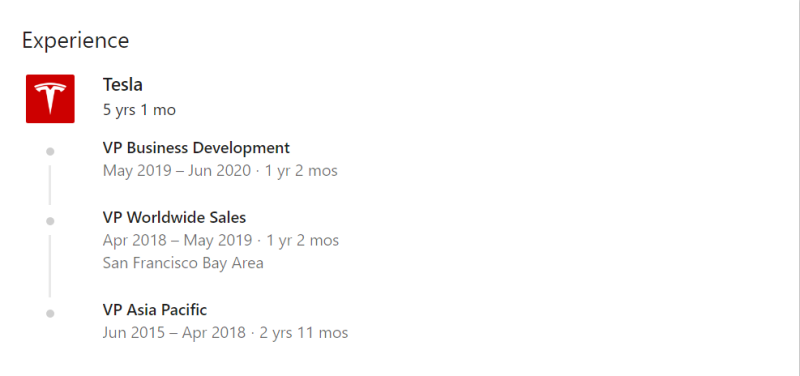 Image source: LinkedIn @renrobin
Back in 2018, Elon Musk said that Robin Ren played a key role in building the Tesla factory in Shanghai. Since launching sales outside the United States, the company has faced strong competition from giants such as Volkswagen AG and Daimler AG.
Wren graduated with a degree from Electrical Engineering department at Stanford University. Initially, he served as a Vice President for Asia and the Pacific. The next major position was a Vice President of global sales.
However, not everything is so simple. There were no official statements from the company. Therefore, some Tesla fans couldn't believe this news, even when it was started being mentioned on Twitter.

Image source: Twitter @TESLAcharts