On Thursday, trader Sven Henrik posted a series of tweets about the unemployment situation in the US. He recalled that despite the hopes of a V-turn, companies continue to lay off employees. Those who still hire, according to Sven, have illusions and false hopes.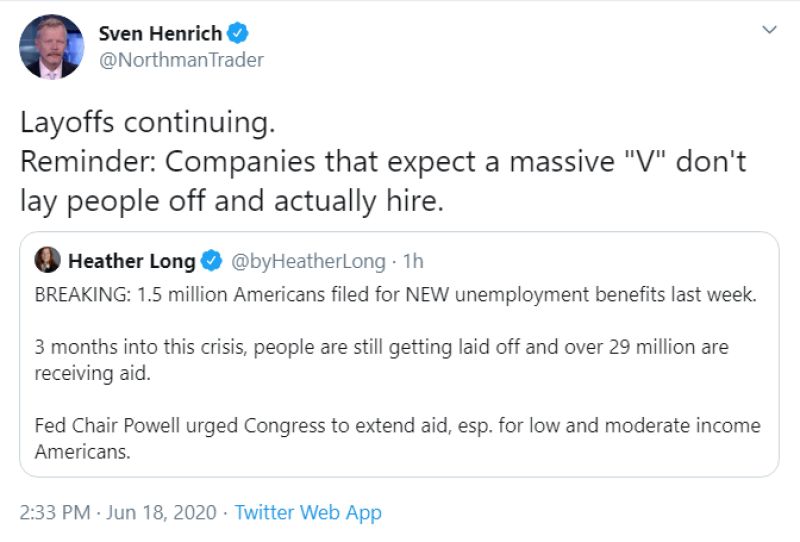 Image source: Twitter @NorthmanTrader
Sven supports his arguments about increasing unemployment with graphs and data on current unemployment. Fresh unemployment data states that 1.5 million more Americans applied for unemployment benefits last week. 
In terms of historical data, the graph of growth in the number of unemployed, sets new records. Sven said in early May that as soon as businesses figure out how to produce more at lower costs, some workers will not return to their previous jobs.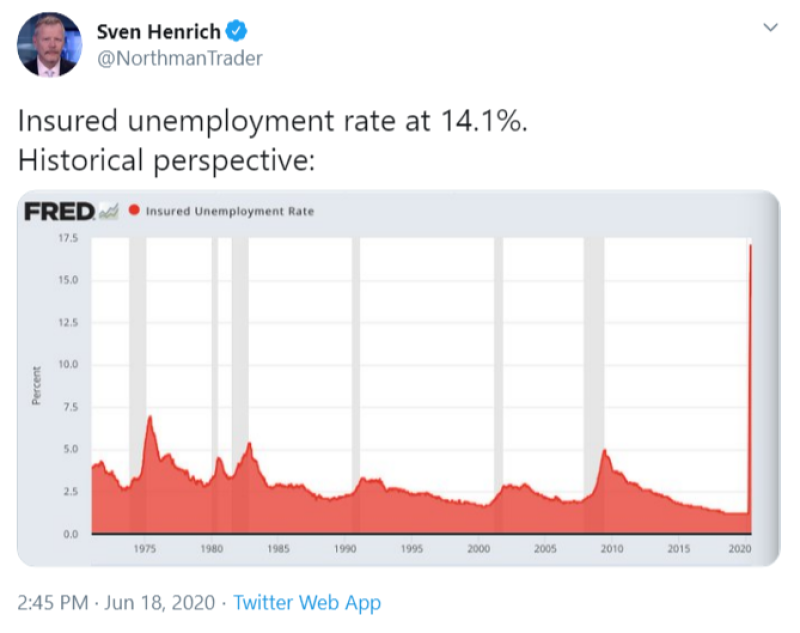 Image source: Twitter @NorthmanTrader
Sven also believes that many business owners who continue to hire employees are naive in counting on a sharp recovery. These hopes are based on forecasts that have nothing to do with the reality. Since business is more than real, Sven believes that these "managers" have never actually run the business.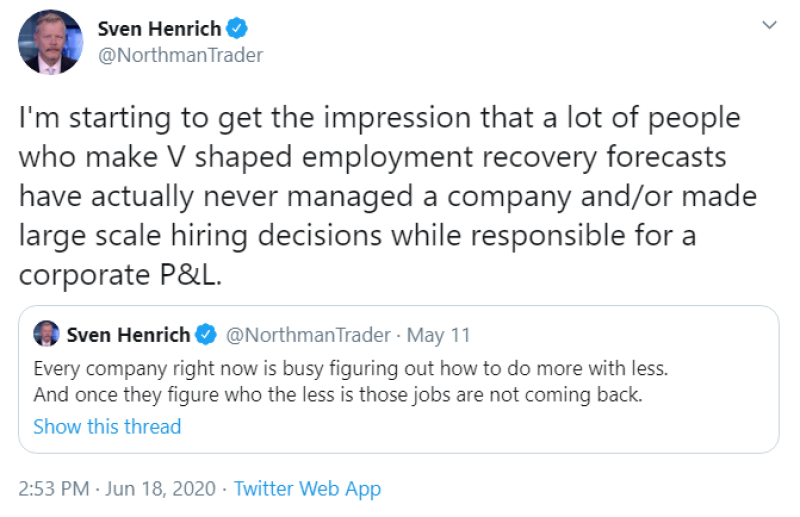 Image source: Twitter @NorthmanTrader
Let us recall that over the past week, more than 1.5 million Americans have applied for unemployment benefits. This data was published by the Department of Labor.