Investors of the Robinhood trading app continue to surprise. Mark B. Spiegel noted that users buy companies with low and medium-capitalization. At the same time, they show better results than the average market.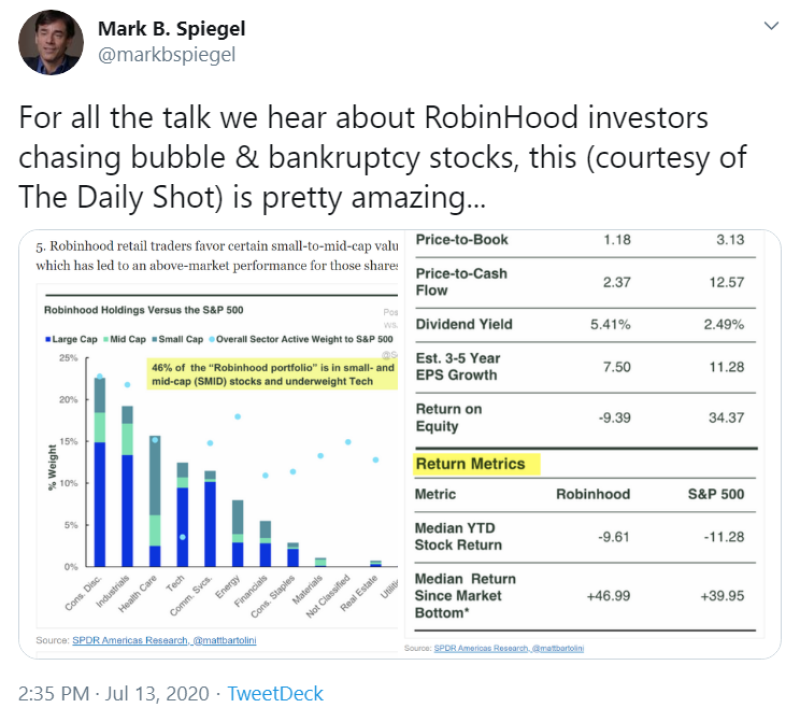 Image source: Twitter @markbspiegel
In their choice, users of the Robinhood app are betting on technology companies that are least likely to appear in news reports.
Investors buying such assets often put a lot of pressure on the shares themselves, which grow faster than the market. Such "Nonames" bring in a large share of the profits.
The average return of investors in the Robinhood app outstrips the return of the S&P 500 index. The median return on investment from the market bottom in March for Robinhood investors is +46.99% while for the S&P 500 index it is +39.95%
Earlier, we published a weekly report, which states that investors choose the best stocks with a good weekly profit.