According to New York Times, Jeff Bezos (@JeffBezos), head of Amazon's American corporation, may personally testify before the U.S. House of Representatives on the issue of fair competition in high technology this summer.
The press service of the committee on May 1 summoned Bezos to hearings at which the compliance of the company's work practices with the principles of fair competition will be examined. According to lawmakers, they have concerns that Amazon officials have misinformed the committee earlier. Congressmen emphasized that they could call Bezos by threatening him with a court.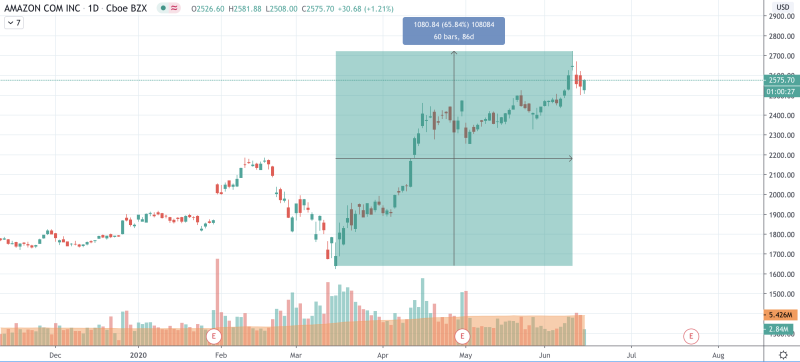 Image source: TradingView AMZN
Meanwhile, the price of AMZN keeps rising. Since mid-March 2020 till nowadays, the growth has made up 65%. However, it applies not only to Amazon (AMZN) but to the whole stock market in general that has formed the V-shaped recovery and continues rising.