Boeing (NYSE:BA) was going to buy 80% of the shares of the Brazilian manufacturer of small aircraft Embraer (NYSE:ERJ), but the deal did not take place. In this way, the company was going to optimize costs due to the COVID-19 pandemic.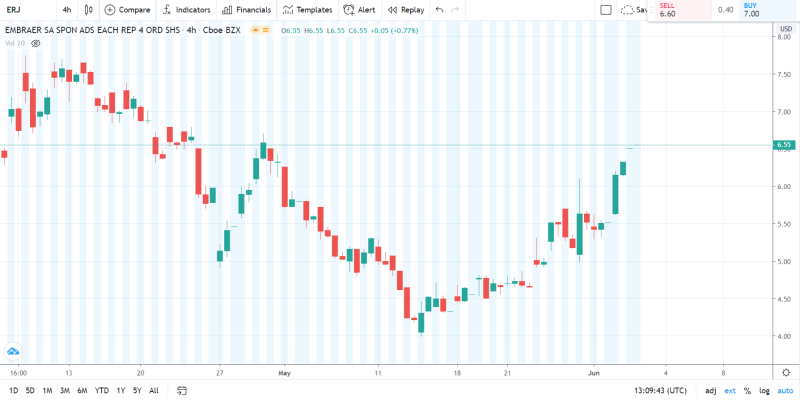 Image source: Tradingview ERJ
On Friday, Reuters reported that aircraft manufacturers, Chinese state-owned COMAC, as well as companies in Russia and India have expressed interest in forming an Alliance with Embraer.
This deal is beneficial for Embraer primarily because the company will be able to sell a generation of E-Jet aircraft, which are direct competitors of Airbus a220 aircraft and will be able to cover the losses that the airline suffered in 2020.
Such negotiations seem preliminary, and the confrontation between the US and other Western countries may become a problem for concluding an agreement.
But if the deal takes place, then the position of "Boeing" in this market may be shaken. The Embraer Alliance will be able to compete equally with Boeing, and will add new competitors to the market - Embraer E-Jet and Airbus A220-which will occupy their market niches.
As we have already mentioned, the COVID-19 pandemic has caused huge losses in the airline and aircraft industry, so companies need to take measures to restore their position in the market. This will be a new challenge for many companies, as they will need to adapt to new and changing regulations.