California aims to send Uber and Lyft to court in a matter of weeks to reclassify drivers as salary employees. The businesses have said that they may risk their operations and will have to close down facilities or significantly increase rates in California.
The aforementioned transportation services were sued by Attorney General Xavier Becerra and city attorneys of San Francisco, Los Angeles and San Diego in May due to their drivers operating as self-employed contractors while they were obligated to work under AB5, the gig-work law.
The law suit is aimed at making Uber and Lyft classify their drivers as employees of the company. The hearing is scheduled on August 6.
The prosecution claims that as of right now, drivers are deprived of the benefits that are guaranteed by labour law. These benefits are in relation to the minimum wage, working overtime and employers making deductions to the insurance fund. By having their drivers in a self-employed status, Uber and Lyft are in a more privileged position. Since if drivers are the company's employees, the transportation service companies will have to bear additional costs for social payments.
Uber and Lyft, who never profited, are not able to afford any additional cost. Their securities fell almost 8 per cent on Wednesday, more than on global financial exchanges.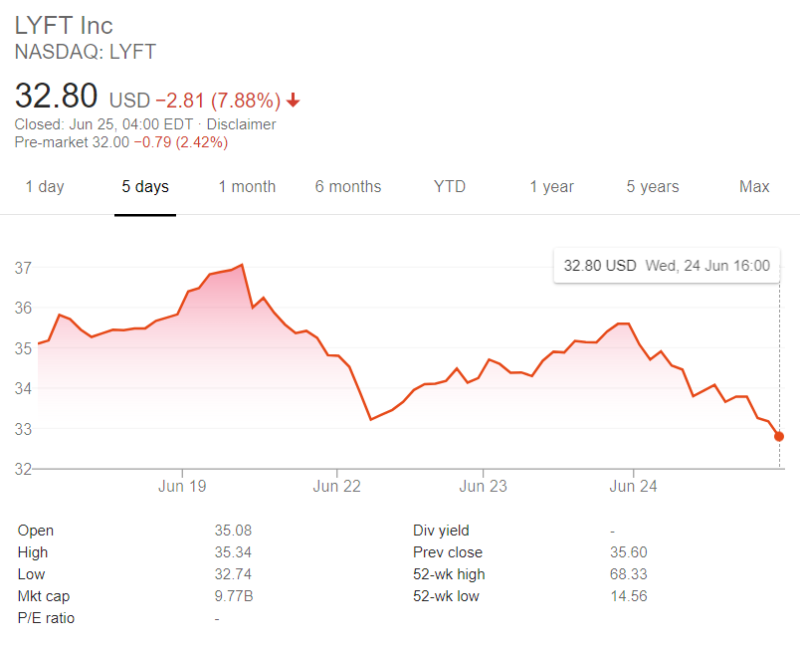 Image source: Google Finance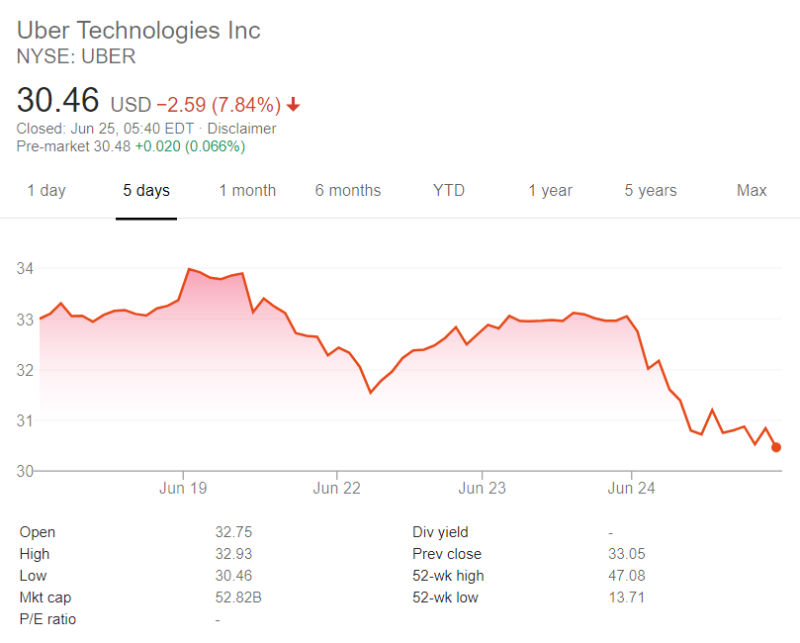 Image source: Google Finance
The research study has been conducted only to show that about 10 to 20 percent of new drivers would be hired to become employees and a large number of part-time jobs would be thrown overboard.
The Union Coalition fights the employment measures of the gigantic companies saying that the contractor model exploits workers.