Nio Inc (NIO) has notified China of the completion of the 72 million ADS offering, with a price of $5.95 for ADS, which will raise $428.4 million for the Chinese electric car manufacturer.
The company also provided companies with the option of buying further ADS 10.8 million within 30 days.
NIO intends to use net proceeds primarily to fund its cash investments and other operating capital requirements in NIO China.
The company expects NIO China to invest in products, services, and technology research as well as in development of capacity and the compilation of its supply chain, sales and service network operation and development; and to have an overall objective to support the company.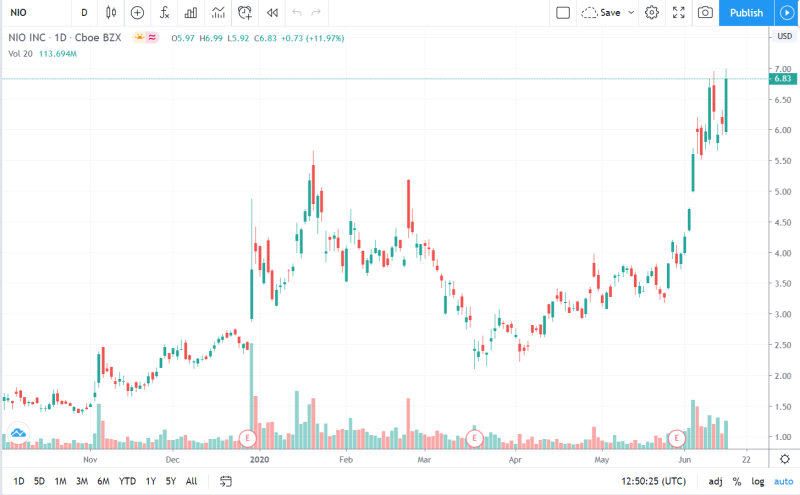 Images source: TradingView
NIO shares rose by 12% on Monday during trading on the stock exchange. Then after the news was announced, the stock rose 2% more after the close of trading. The annual growth rate is 70%.
Analysts are inclined to believe that the stock is waiting for a correction to the level of $5.4. This represents a 20% reduction from the current price.
Production of 10,000 cars a month, according to an analyst from Goldman Sachs, FEI Fang, will put the company at break-even in 2022. However, this is still a long way from real numbers. In May 2020, NIO delivered a total of 3,436 vehicles. The projected numbers are still a long way off.