According to Boris Johnson, shops will be reopened gradually in June. This news was support by another positive driver – a relatively low COVID-19 statistics, released on Monday.
Even so, GBP/USD may be weakened by the Brexit negotiations. Experts indicate the probability of extension of the transition period. The trade deal may take longer and be signed by the end of 2020 if not later. Another factor that may weigh negatively on GBP is the relations between China and the US, which become tenser and tenser. The unsolved trade conflict between two superpowers escalated into the next phase.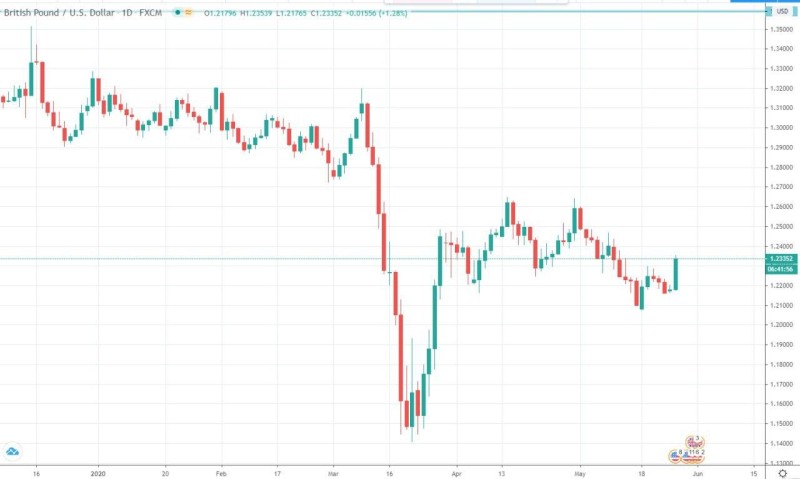 GBP/USD
EUR/USD is supported by the lower number of new Coronavirus cases in Germany. The Reproductive indicator stays below 1, which is also a good sign for Germany and the Eurozone in total. Besides, the most suffered European countries Italy and Spain show some positive signs as the rate of mortality falls there. All the Eurozone countries continue to reopen their economies giving traders more opportunities to buy.
There is some other positive news to underline. Investors seem to be pleased with the ECB's bond-buying program. According to Villeroy de Galhau, one fo the governing members of the ECB, this program is a masterpiece.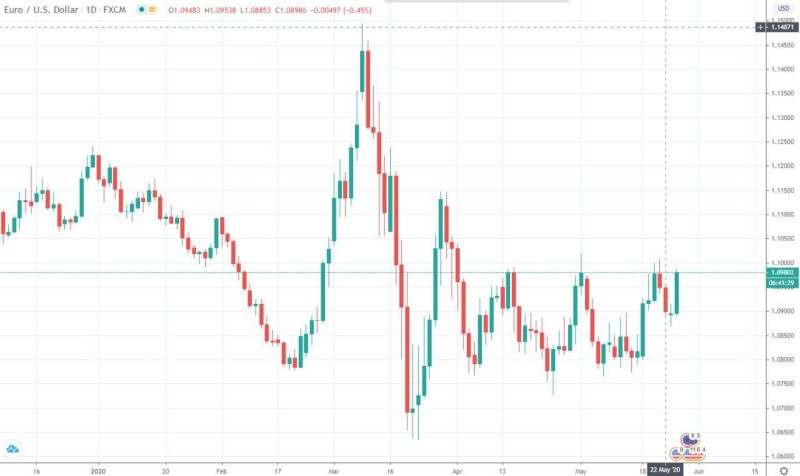 EUR/USD
In general, the easing of lockdown and restriction measures is a positive factor that helps traders and investors to leave their shelter assets and to lean towards risk on purchases. Another portion of optimism comes from different countries as multiple firms are close to their vaccine testing. The risk-on mood will be prevalent in the nearest future giving additional support to EUR/USD and to GBP/USD.
Another interesting asset to pay attention to is looney or USD/CAD. It was supported recently by the rise of demand in oil. There are some signs of further gradually rise in demand. This may lead to some additional support of the Canadian Dollar.
What about AUD/USD? It is not the best time for this currency pair due to the ongoing tensions between the US and China. Australia depends strongly on China and AUD remains under the pressure currently.