The USD index is close to its critical support as the trend line from the last financial crisis is in danger, Crypro Jeremiah (@Crypto_Jeremiah) says. The expert predicts that the plunge below 93 will let Bitcoin and Gold fly. Otherwise (in case if DXY rebounds), the markets will have a correction.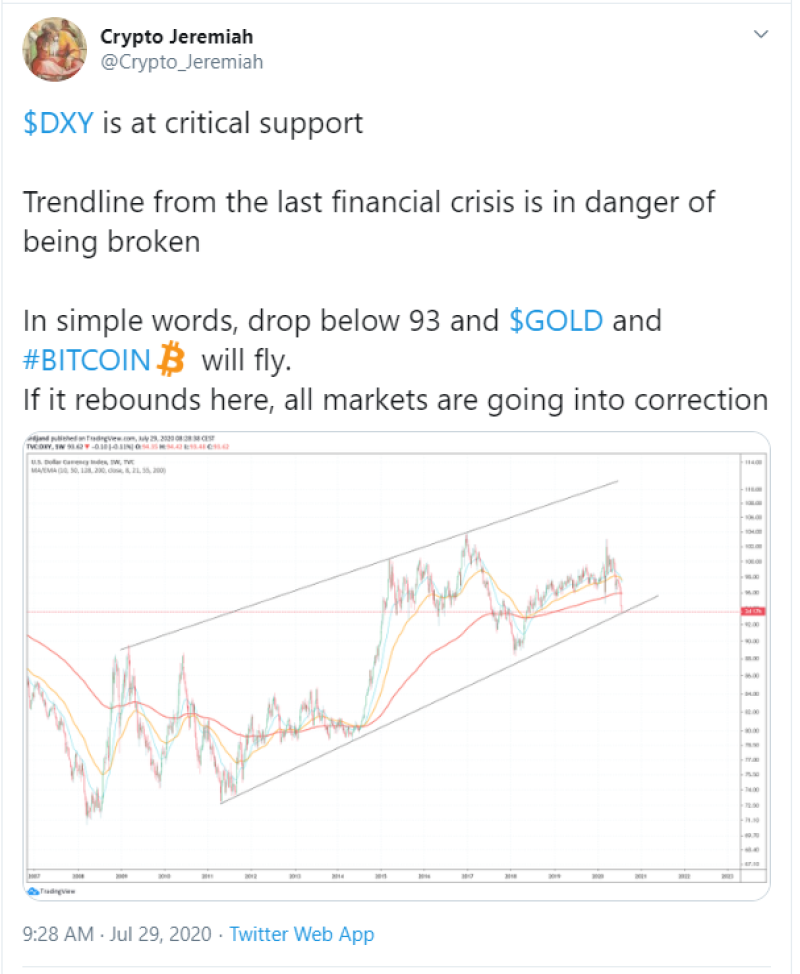 Image Source: Twitter @Crypto_Jeremiah
Current situation with DXY 
It is not surprising the US Dollar index is currently suffering. The situation in the United States remains difficult. Investors and traders have fears of new quarantine measures to be taken. Moreover, some states and cities are closed due to political unrest. Finally, the most important driver for the DXY is the FED policy, which is ultra ease now. Today there is another FOMC meeting. The market is dovish about the US index as no one expects hawkish rhetoric from the FOMC voting speakers. Another important event will take place on Thursday as the U.S Advanced quarterly GDP will be issued.
Current situation with Gold
The precious metal is close to its all-time high waiting for the results of the FOMC meeting on Wednesday. The gold price has hit $1,980 on Tuesday, but retreated later for a correction. All eyes are on FED now as the American Central bank is going to give a press release.
Bitcoin is Bullish as Well
BTC/USD is also on the move as the currency pair has already passed its psychological level of $10,000 and is currently trading higher. There is no doubt that today's FOMC meeting is going to have a significant impact on the first cryptocurrency's price.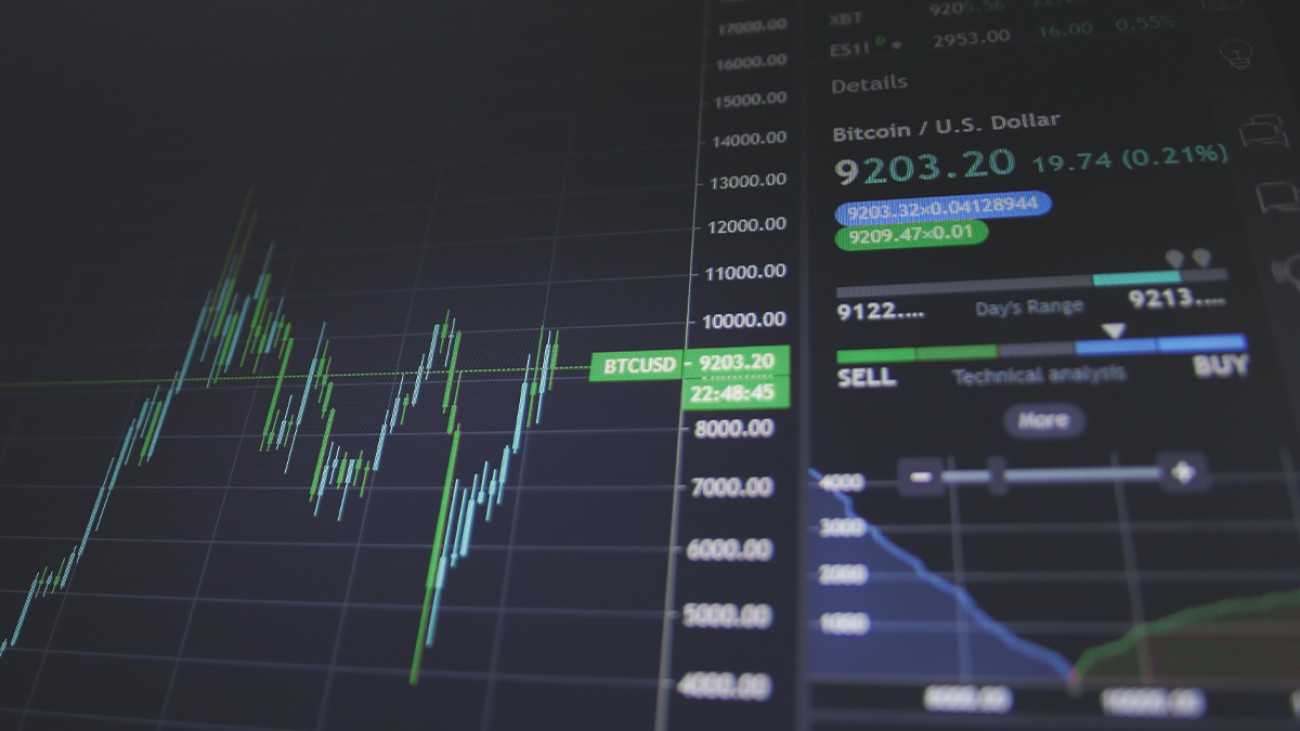 Some analysts expect BTC/USD to reach $15,000-$17,000 but they predict a period of consolidation before further boost.