According to Justing Sun (@justinsuntron), TRON Great Voyage 4.0 is about to launch tomorrow, July 7.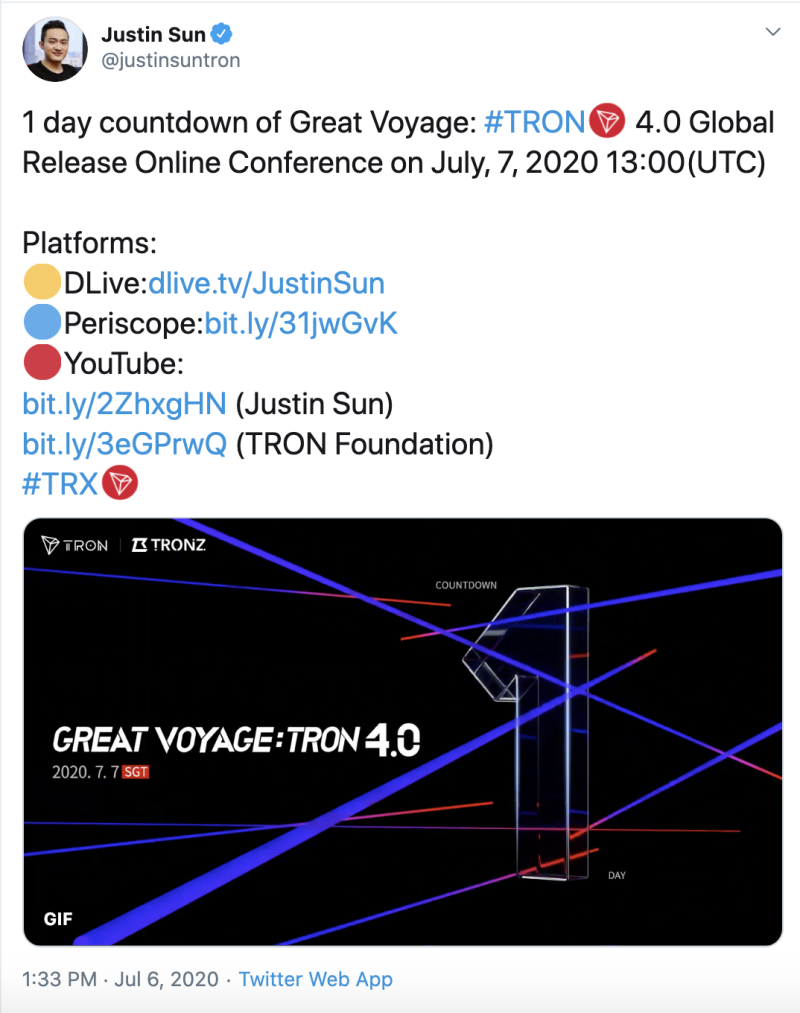 Image source: Twitter @justinsuntron
TRON 4.0 is the first smart contract confidentiality protocol supported by the virtual machine, offering users greater security, increased productivity and energy efficiency.
The Great Voyage will also feature the brand new cross-chain TICP. When TRON 4.0 comes out, there will be three publicly available blockchains for developers around the world.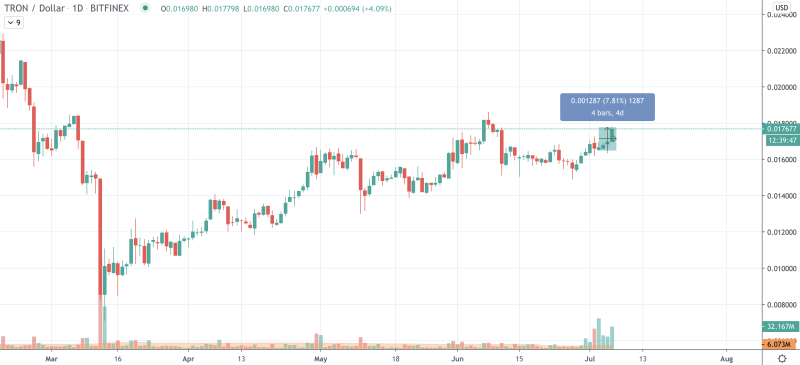 Image source: TradingView TRX
The analysis of the chart reveals that the rate of TRX keeps growing against the upcoming conference. The growth over the last 4 days has made up almost 8%, while yesterday's growth alone was 5%. However, the general trend is sideways trading against the declining trading volume. TRX is trading at $0.0176 at the press time.