Cryptopolis and CXERX
A tweetby an analyst from StrongMarket, a quantitative analyst firm suggests that this might be the case. According to the professional analyst, he bought a single Bitcoin through a brokerage firm TD Ameritrade.  He further elaborated that the digital currency was being traded against the US Dollar, not as Bitcoin itself, but under a trade name of CXERX, which was listed on the exchange. He was led to the conclusion since the trade value was matching the Bitcoin price.
Cryptopolis contacted the firm TD Ameritrade in an effort to get a confirmation, but the help desk denied to even comment on it. When asked, the representative replied with it is "not a symbol we trade on the live side so Im not really able to speak on it." He further said that the only official Bitcoin related product it traded was Bitcoin Futures under the symbol of XBT. Cryptopolis also tweeted a screenshot of the conversation with the representative: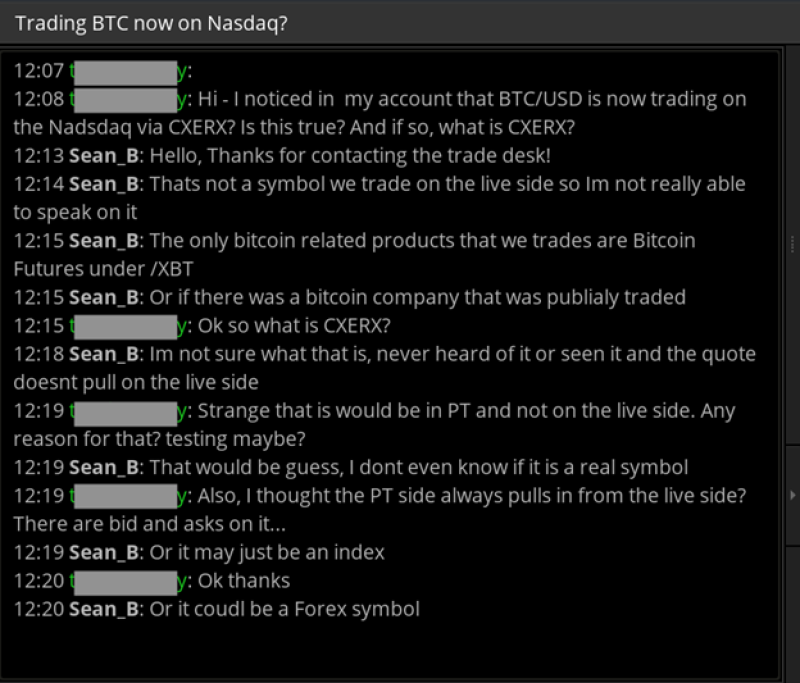 Image source: www.pexels.com
Nasdaq,  Bitcoin and Cryptocurrencies
Nasdaq had announced at the end of 2018 that it would be launching Bitcoin Futures trading option in the current year. In February this year, the second largest exchange had listed two cryptocurrencies indices from a crypto market data company, Brave New Coin. The indices are Bitcoin Liquid Index (BLX) and Ethereum Liquid Index (ELX)
The exchange has already announcedthat it will help crypto exchanges through its "Full-stack Cryptocurrency Ecosystem" that will help platforms detect manipulations in the market. The exchange, with a trading market value of USD 15 trillion, already licenses its trading and matching engine technology to more than 50 countries.