According to Skew analysis (@skewdotcom), the call/put interest has significantly risen recently. The index has surpassed the 0.72 mark.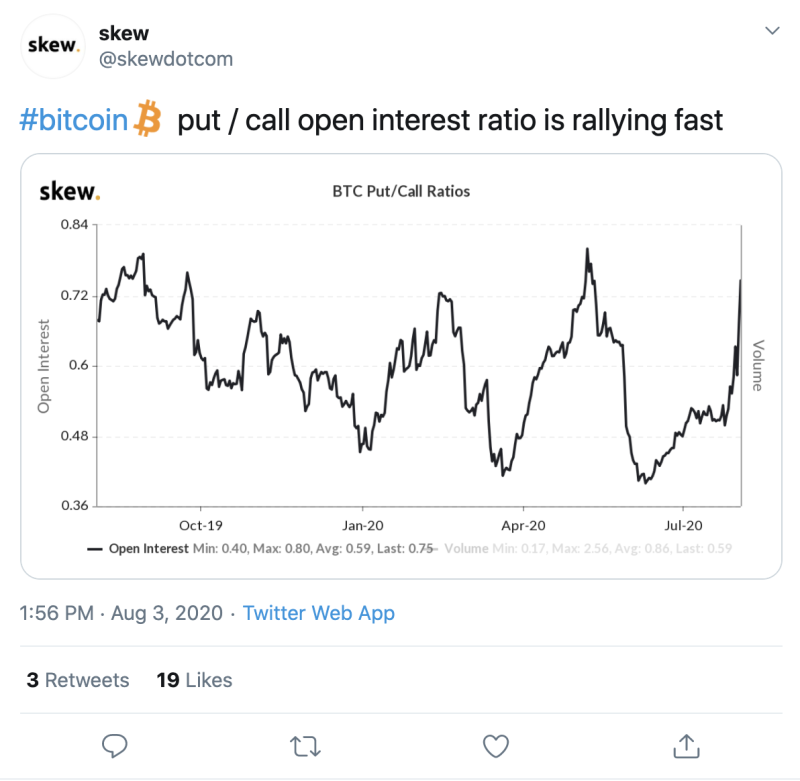 Image source: Twitter @skewdotcom
Indeed, the options market confirms the bullish sentiment. Options are derivatives that give the holder the right, but not the obligation, to buy or sell the underlying asset at the maturity date at a predetermined price. The call option gives the right to buy, while the put option gives the right to sell.
The pool-call asymmetries between the month, 3-month, and 6-month options show the relationship between the price of put and call options. So, this indicator went into the red zone in all time intervals. This suggests that call options are valued more than puts options. Consequently, we can conclude that investors are betting on further growth since the choice of bulls is a call, which gives the right to buy.
Investors seem to be selling more puts and buying more calls, because of the open interest ratio, which measures the number of puts (bearish bets) and the number of calls (bullish bets), has risen to its highest value over the last two months.
Taking into account the combination of negative skewness and a growing open interest ratio, one can deduce that Bitcoin (BTC) will hold above the $ 10,000 mark and will continue to rise.
Bitcoin is trading at $11,218 at press time.