Some Bitcoin holders are in no hurry to get rid of their coins in June. The number of active wallets in the Bitcoin network decreased by 2.6% compared to the activity of wallets in May. Analytics from Blockchain.com reports some June's data on Bitcoin network.

Image source: Twitter @blockchain
In May 2020, there was a sharp jump in the number of active addresses in the Bitcoin network. Users actively sent and accepted Bitcoin transactions. At the moment, this dynamic has subsided. This suggests that Bitcoin holders leave coins for long-term storage.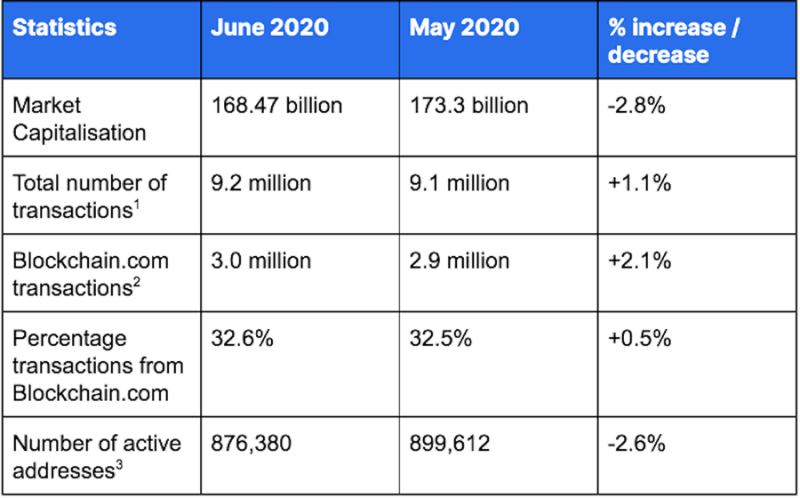 Image source: Twitter @blockchain
But both BTC and ETH were down by a little in June, while stock (especially tech stock) rose during the month. Growth of some financial markets, such as Tesla's, which is 5 times greater than it was 12 months ago, on the contrary, there was almost flat BTC price change for the last 12 months.
However, it's all like accumulating an asset before a big move. Where this movement will be directed to is to be determined by the market and its participants.
Let us recall that the hashrate of the Bitcoin network has reached a new historical high. It signals that the asset is still interesting and all new players are included in the mining of cryptocurrencies.