The fall in price of crypto assets also affects the interest of users using them. According to on-chain data from the Blockchair website, on September 11, the number of transactions in the two main blockchains - Bitcoin and Ethereum-plummeted by 50%. The last time we saw such values was in March of 2020.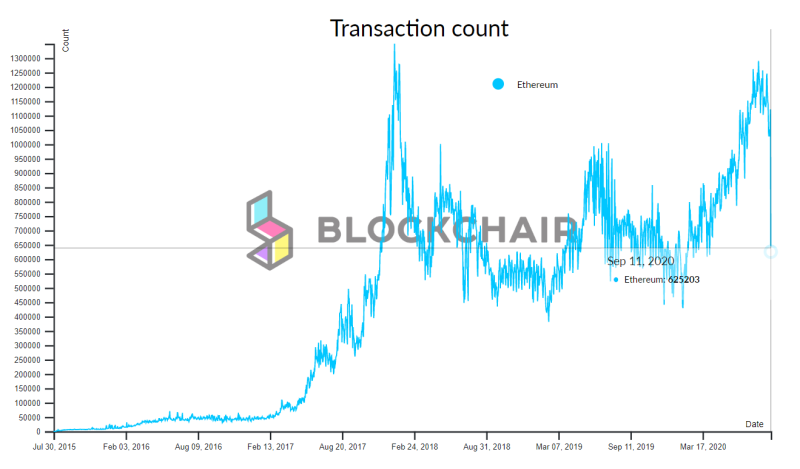 Image source: Blockchair Ethereum Transaction Count
A similar pattern can be observed in the Bitcoin blockchain. However, the situation here is even worse. The number of transactions in the network fell to the values of July 2018.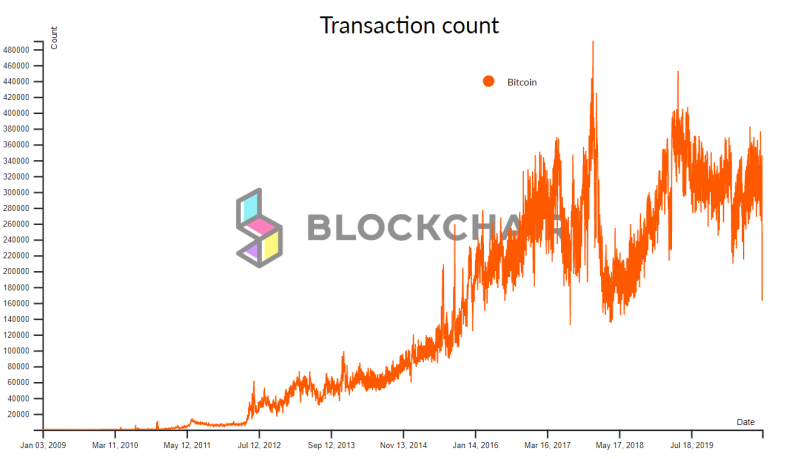 Image source: Blockchair Bitcoin Transaction Count
The crypto market started declining last week, with multiple cryptocurrencies being dropped in value almost overnight. That raised some questions about the introduction of the bear market. On-chain data only confirms this.
Moreover, as a result of these financial losses, transaction fees in the Ethereum network have recently risen to a higher level, thanks in part to the proliferation of several new on-line operations introduced via numerous decentralized finance protocols, which have lately penetrated the crypto domain.
The platform's core developers have released a new Ethereum Improvement Proposal EIP 2929. The EIP 2929 aims to fix the issue. In technical terms, EIP 2929 can reduce the block processing time under DoS-Attack conditions to ensure high gas limits are higher, provided that they are enforced.
One of the key issues is how large these fees are to affect the efficiency of the network. First, smaller developers and decentralized software consumers have been tangibly re-elected from the network while also supporting certain niche markets, such as fungible tokens.