The most popular cryptocurrencies, Bitcoin and Ethereum, are likely to hit their record combined value of $1.3 billion, says Ryan Watkins (@RyanWatkins_). According to Messari's expert, Blockchains have all the chances to become payment systems.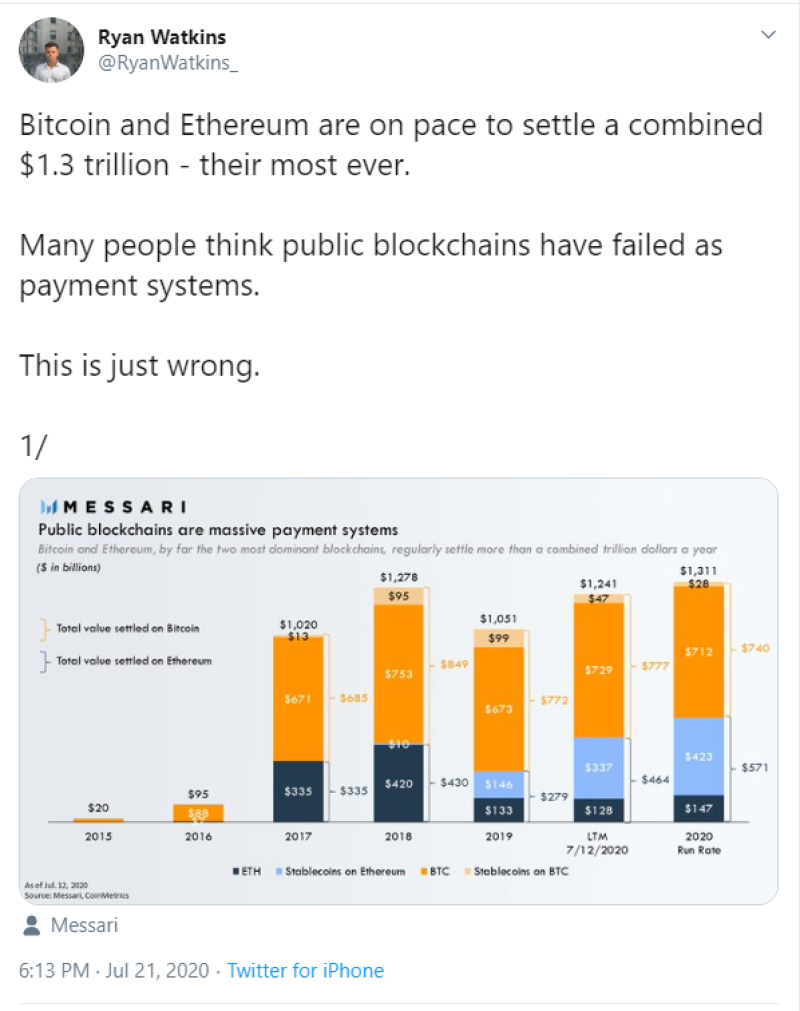 Image Source: Twitter @RyanWatkins_
In the image that is attached to Ryan Watkins' Twitter post, he added the current value of Bitcoin, Ethereum as well as the value of stablecoins made on those most popular Blockchains.
Bitcoin's Background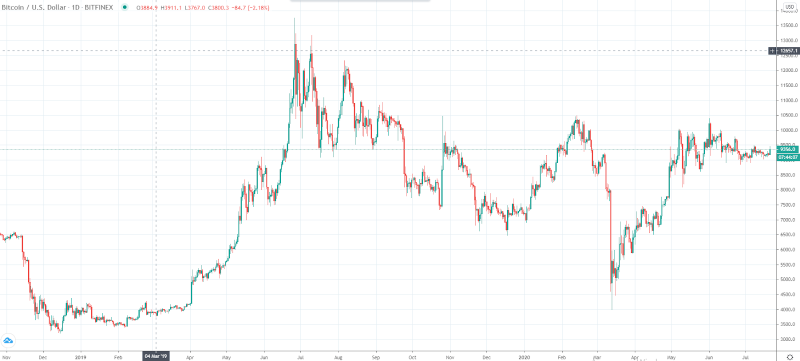 Image Source: TradingView BTC/USD
Bitcoin is the first cryptocurrency ever created by an anonymous developer, Satoshi Nakamoto. This Blockchain has a Proof-of-Work consensus mechanism which means that calculations are needed to create a new block. New Bitcoins appear once a miner (special hardware) adds a new block to the system.
Bitcoin's price has reached its top at the end of 2017 (the currency pair BTC/USD has reached level of $20,000), but retreated later. Bitcoin is supposed to be the most reliable payment system among all existing cryptocurrencies. However, the God Father of all tokens lacks functionality when compared to its closest rival, Ethereum.
Etehreum's Background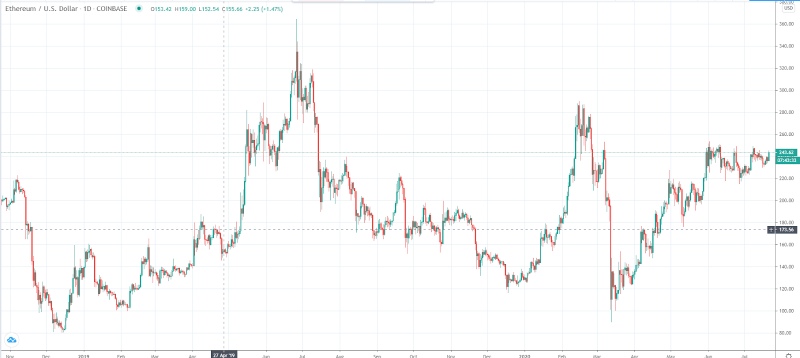 Image Source: TradingView ETH/USD
Ethereum is the second popular Blockchain with great functionality. It also uses the PoW consensus mechanism. However, the founders of the project are testing another generation of this network, which is going to save energy by using the Proof-of-State mechanism (blocks will be added and verified by the stakeholders).
Apart from the payment system, Ethereum has another great feature. It offers so-called 'smart contracts' that may substitute paper contracts in the future. This feature makes the Ethereum very popular among users. Ethereum's price was above $1,400 but later ETH/USD had a significant fall towards $100 per coin.