A digital site for the development of Binance has given the BNB token a new life. And it could attract to a larger audience for DeFi values. Several thousands of other DeFi projects have soared onto the network since Monday and received hundreds of millions of dollars in capital investment. The Binance's own token grew from $19 to $30 a week, with a rise of 57%.
At the same time, Binance launched its version of staking on Launchpool. Users can Deposit their own tokens, and in return they are given tokens from another project. The first token on the site was the Bel token.
Binance launched BEL trading and recalculated the yield. It turned out that users get a 78% annual return when depositing funds in Launchpool.
The estimated APY (Annual Percentage Yield) for #Binance Launchpool is now visible.The current APY shown is only for $BEL tokens.Once $WING has listed on Sep 16th, 2:00 AM (UTC) the APY of each project will be combined, and the total shown. Binance @Binance via Twitter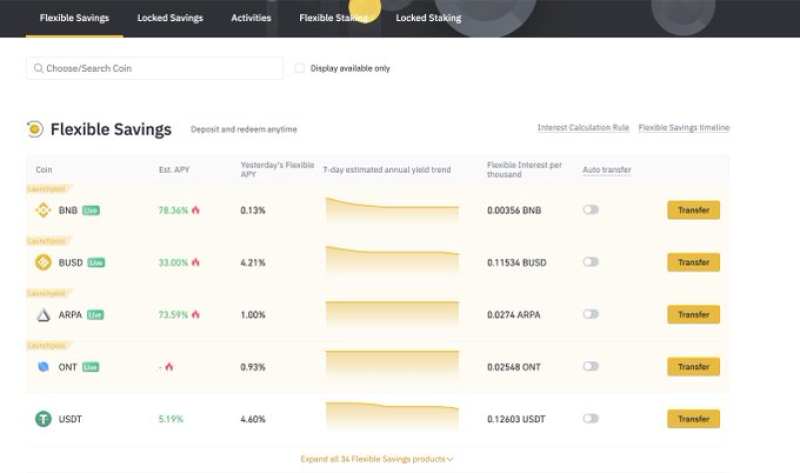 Image source: Twitter @binance
Binance Launchpool directly brings yield farming to its website, a lucrative DeFi mechanic popular at Ethereum.
This is how to yield farming works: it is a smart contract for the stake in the cryptocurrency of a DeFi project and the protocol will take steps, for example, to supply it or to finance a liquidity fund. In comparison, the smart contract is an obvious sign that you will trade for a fee. This would produce a certain amount of investment interest.
However, Ethereum yield farming is associated with a big risk. Many knowledgeable and very recent contracts are not audited. Yield farms are however performed on the website of Binance's Launchpool. At the moment, $BEL, $WING, and $SXP are available.