The CEO of Binance shared a secret revealing the system of measuring trading volumes. This series of tweets released after the Binance was once again accused of wash-trading and volume manipulation.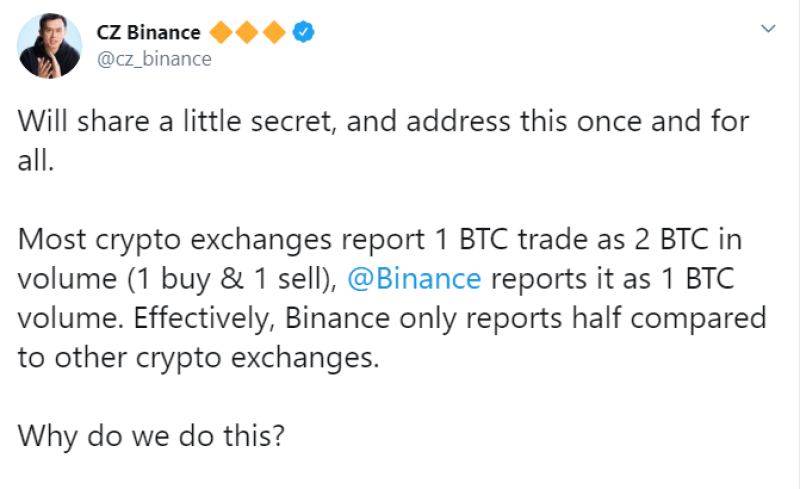 Image source: Twitter @cz_binance
The CEO said that cryptocurrency exchanges consider the transaction volume of 1 BTC as a buy and sale transaction. The volume report includes an amount of 2 BTC despite the transaction only being of 1 BTC. 
It's the standard way in traditional exchanges Changpeng Zhao, CEO of Binance
He claimed that the exchange did not try to hide the volumes from the very first day. Moreover, the exchange openly revealed the information about volumes.
The charges appeared after CoinMarketCap updated its algorithms of measuring exchange trading volumes. According to the results, it turned out that Binance takes the leading position. Some members of the community question such data.