According to the recent news of Binance, the leading cryptocurrency exchange offers a 50% discount fee for new clients of the mining pool. Also, customers get a chance to purchase AvalonMiner 1146 Pro.
The trading platform announced the launch of their mining pool at the end of April 2020. It combines the services of mining and staking cryptocurrencies and tokens based on the consensus mechanisms of Proof-of-Work (PoW) and Proof-of-Stake (PoS), respectively.
However, the rate of the Binance Coin (BNB) has not shown any sharp moves up or down.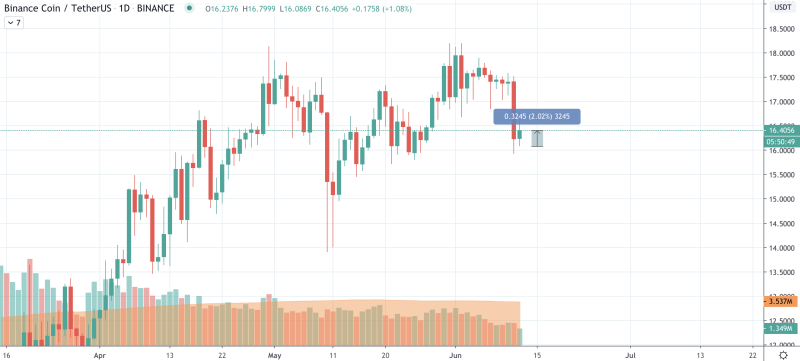 Image source: TradingView BNB
The coin is trading along with the market mood, mainly, its price has gone up by 2% over the previous 24 hours. Neither the launch of the mining pool nor the updates on it have affected the price change of the native token Binance Coin (BNB).