XAG/USD has reached a $20-level, which is the highest mark this year according to Jeroen Blokland (@jsblokland). It is to mention that previously, Silver plunged by about 70%. 
Image Source: Twitter (@jsblokland)
Blokland is not the only one watching silver right now. Peter Schiff, a famous gold amateur, has pointed out yesterday that he is bullish on both gold and silver. 
Up-to-Date Predictions About Silver
It should be noted that those giants are not the only ones among the precious metals worth paying attention to these days. John Morgan (@johnmorganFL) has predicted further growth of XAG/USD after breaking out of the $19.5 resistance area.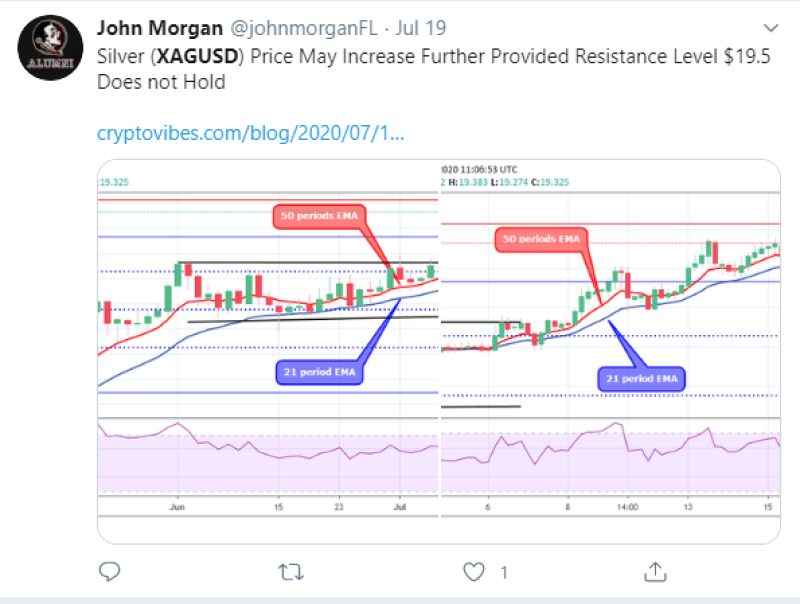 Image Source: Twitter (@johnmorganFL)
BKN Strategies (@BKN_Strategies) has stated that by breaking out of an important $19.0 resistance level on July 20, they supplemented their chart with some other important silver levels.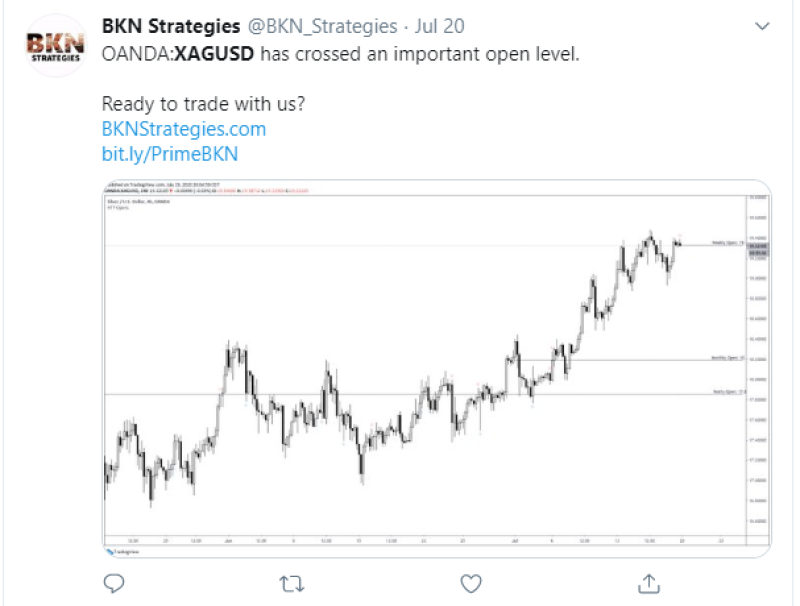 Image Source: Twitter (@BKN_Strategies)
The Flying Stocksman (@flyingsticksman) is also bullish about the silver. He recommended to buy XAG/USD as it is sky high nowadays.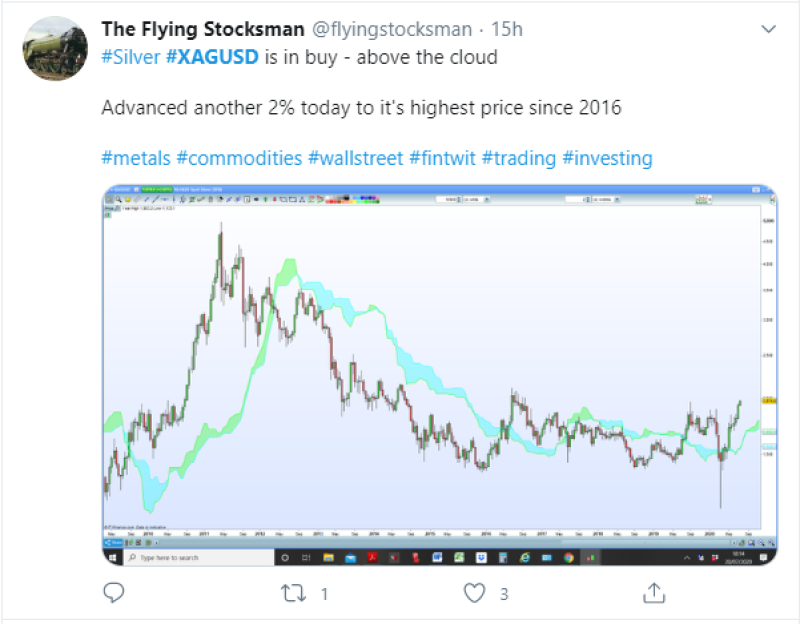 Image Source: Twitter (@flyingsticksman)
What is Going on With the Precious Metal Market These Days? 
The precious metals market reacts to the current fundamental situation. We are in the middle of the global economic crisis and many investors are getting rid of traditional assets such as shares, bonds, and paying more attention to the metals like gold and silver. 
Despite the fact that both XAU and XAG have suffered from significant losses in March of 2020, they have rebounded quickly from their yearly lows and moved up. Both gold and silver are currently considered to be a 'safe haven' for the investors' capitals as no one can predict when this global economic recession will stop or have a V-shape rebound. Some experts say that the recovery should be very fast and even aggressive.
Meanwhile, silver is continuing its uptrend. The price of the precious metal has broken out its yearly highs and is moving even higher. Buyers are ready to offer $20.40 for XAG at the press time.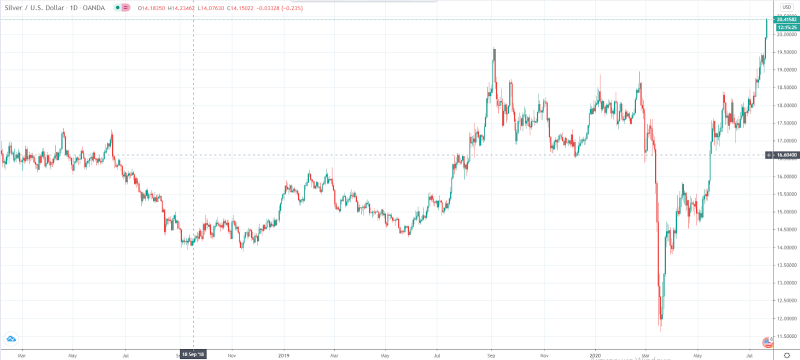 Image Source: TradingView, XAG/USD