On Monday, petroleum prices rose despite tighter supplies by major producers. A recent increase in global coronavirus cases has caused concern that the fuel demand recovery would stand up.
The price of Brent crude oil rose by more than 20 cents, which is an increase of + 0.58%. The price of WTI crude oil rose by 0.15 cents and is trading near the $40 level, which is an increase of + 0.5%.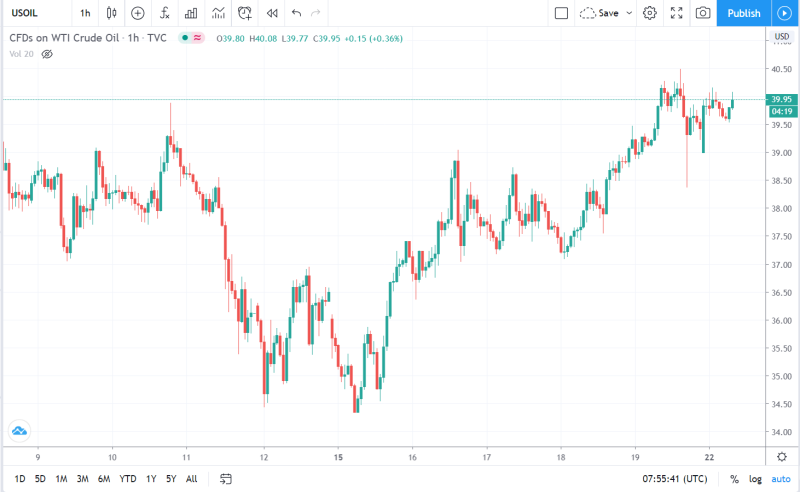 Image source: TradingView
The overall growth in oil last week was about 9%. It is worth noting that prices for early delivery are now higher than for next month's delivery. This indicates that the supply is decreasing.
OPEC members must submit plans to reduce oil production within the quota by June 22. During an online-conference on Thursday, June 18, Iraq and Kazakhstan have already presented their plans. Compliance with quotas is closely monitored by the Joint Ministerial Monitoring Committee or JMMC.
The OPEC+, which consists of the Petroleum Exporting Organization (OPEC) and its partners, has yet to determine whether to raise it's for the 4th month by a record 9,7 million barrels per day.
The global recovery of demand for fuel also supported oil prices after the collapse in the course of the coronavirus shutdown in April-May, when countries all over the world partially resumed their economic activity.