The banking sector is beginning to recover after a drop in spring, according to the analyst, Sven Henrich (@NorthmanTrader).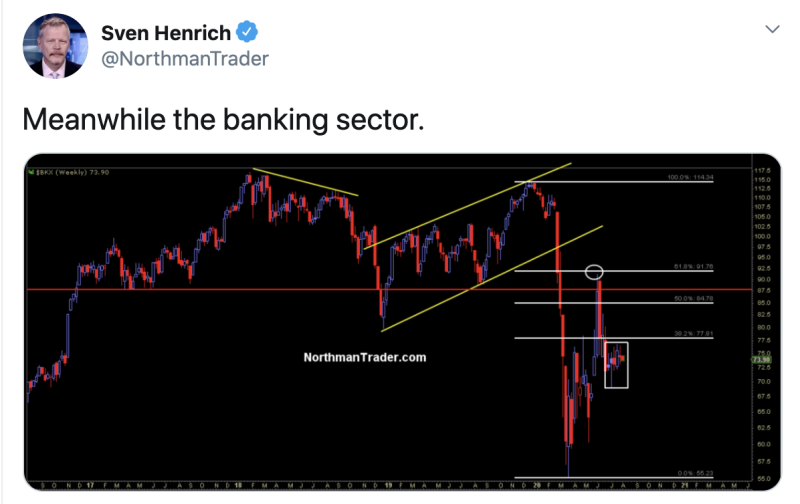 Image source: Twitter @NorthmanTrader
This sector has already been recovering from two drops - the first one happened in March while the second one was at the beginning of June, 2020.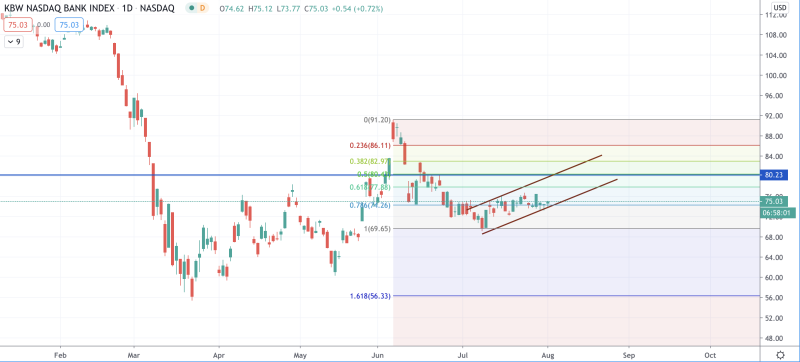 Image source: TradingView BKX
Analyzing the technical background of BKX, it has been in the consolidation phase since the beginning of July. Applying the Fibonacci retracement on the chart, one needs to pay close attention to 61.8%, which corresponds to the 80 mark.
When bulls reach it, one should closely observe the way bulls achieve it. If they a false breakout happens, there a high chance of a further decline. However, in case they consolidate above it, then the bullish trend may continue with the potential aim of $92.
Overall, the banking sector has not shown huge growth since the dump in March. As it is seen on the chart, the rise has constituted for around 35%, which is much less compared to the technological sector.
The BKX index is trading at $75.03 at press time.