On Thursday, after the publication of earnings, the share of the largest goods transport giant jumped by 10%. This is great news for the carrier, so even before the trade started, the shares reacted positively.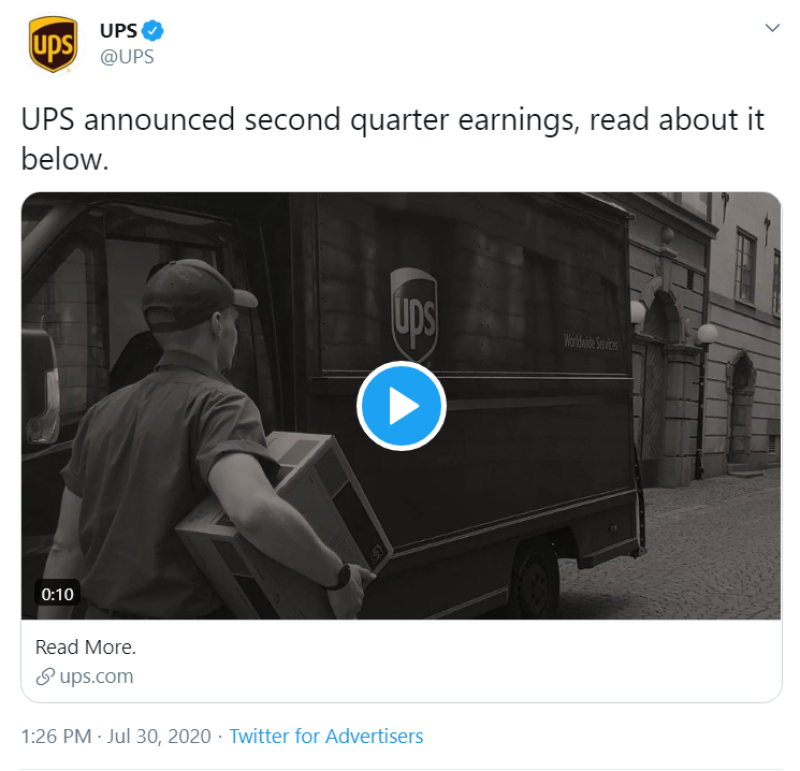 Image source: Twitter @UPS
The United Parcel Service (UPS) announced that diluted earnings per share (EPS) stood at 2.03 dollars in the second quarter of 2020. The revenue rose by $1.05 higher than the S&P Capital IQ Consense, up 13.4% year-by-year, up to $20.46 bln vs. the S&P Capital IQ Consensus, up to $17.42 bln.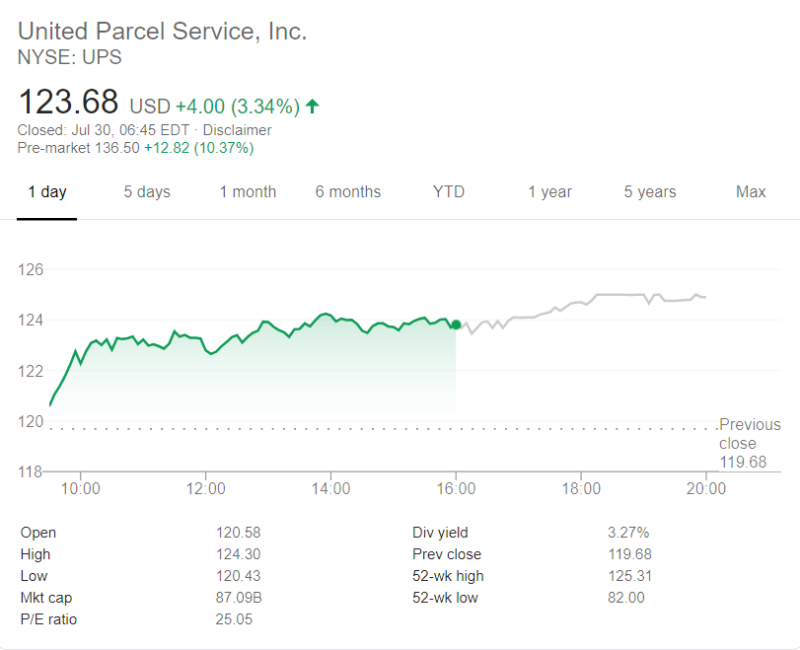 Image source: Google Finance
In three months, net profit rose to $1.8 billion, and sales soared to $20.5 billion annually by 13.4%. 
Because of the uncertainty about the timing and pace of economic recovery, UPS does not offer revenue and diluted income per share. The company is not able to predict or reasonably estimate its future business outcomes or the duration of the coronavirus pandemic.
Our results were better than we expected, driven in part by the changes in demand that emerged from the pandemic, including a surge in residential volume, COVID-19 related healthcare shipments and strong outbound demand from Asia. Carol Tomé, the CEO of UPS
Using the scale and flexibility of a globally integrated network, UPS successfully met operational challenges throughout the quarter. Moving forward, the company will focus on efficiency and revenue quality to improve US operating margins in the long run.