Uber's latest statement on the guidelines for drivers signals that its operations will be largely restricted due to curfews in the U.S. The service will be 'available for essential services' only. Lyft will also comply with the local regulations. Stalled business does not provide a possible outlook for both companies.
Uber and Lyft have already been suffering from the U.S. economic and social activities being put on pause. As people stayed home, the companies' business models did not work well.
Notably, both companies were not profitable at the beginning of 2020. The revenues generated by the services were not enough to cover expenses even when the economy was doing well. Now, with the advent of recession Uber and Lyft find themselves in an even larger predicament.
To stay afloat, companies have to cut costs. For instance, last week Uber laid off 3,000 more people. Lyft laid off almost 1,000 employees at the end of April.
Meanwhile, the companies' stocks enjoyed substantial growth from the lows in March. The stocks are more than two times higher from the local low of 2020.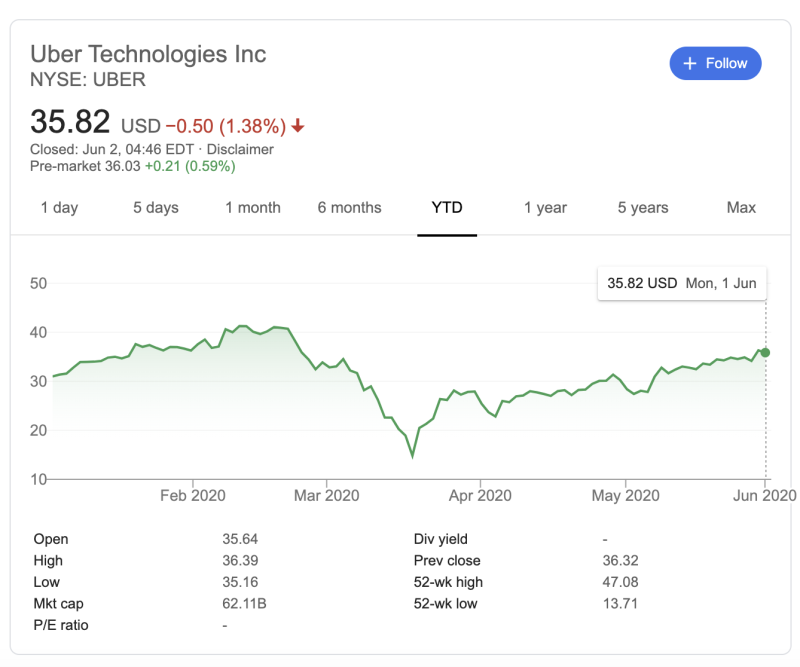 Uber Stock. Courtesy - Google. Select an Image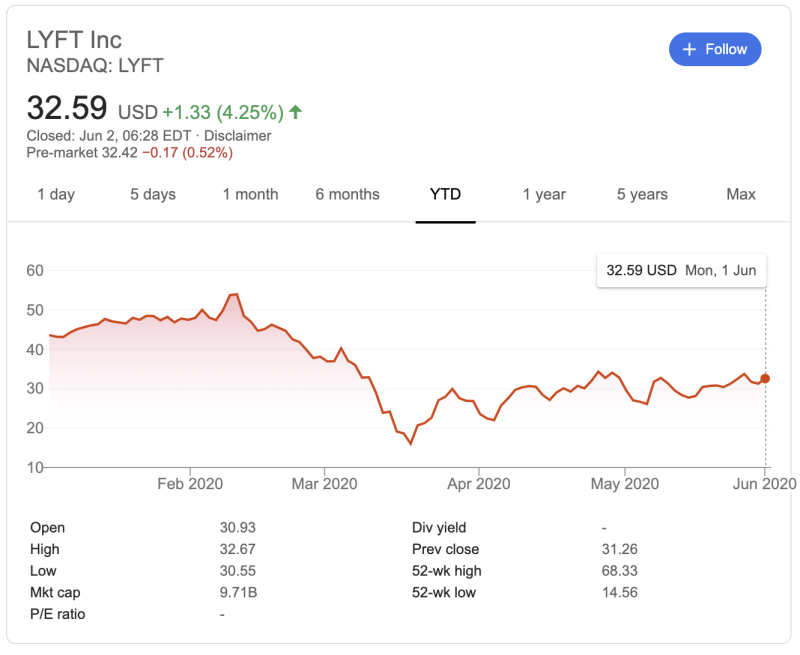 Lyft Stock. Courtesy - Google. Select an Image
Given the circumstances, it's likely that most of the stocks' growth should be attributed to the Fed's measures and the overall trend of the American stocks. As it is with many tech companies, investors are focused on future cash flows.
Meanwhile, the companies are likely to struggle for the rest of 2020. Uber's plans to become profitable by the end of the year now seem overly optimistic. With the decline in demand and restrictions, it will be hard to maintain even pre-crisis levels of revenues.
Still, with the overall positivity in the stock market these hardships may not reflect on the stock prices. The markets can be irrational.