The leading US stock indices closed Monday trading with growth amid weakening fears over the prospects for the largest global economy.
By the close of NYSE, the Dow Jones Industrial Average rose by 1.70%, having hit a 3-month high, the S&P 500 index added 1.20%, and the NASDAQ Composite index added 1.13%. Analyzing the rise since mid-March, the Indices has gained 50%.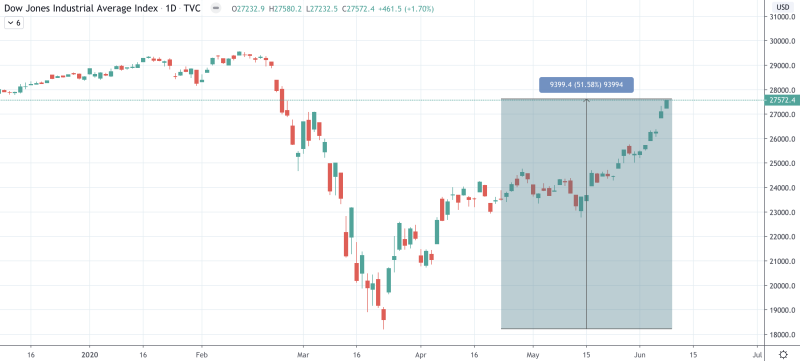 Image source: TradingView Dow Jones Indices
Meanwhile, all main indices (S&P 500, NASDAQ 100 and Dow Jones) keep going up, neglecting any possible reasons for a correction.