According to the recent tweet of the Founder and CEO of Compound Capital Advisors, Charlie Bilello (@charliebilello), the capitalization of Tesla (TSLA) is more than the whole cap of GM, Ford, Daimler, and Ferrari combined.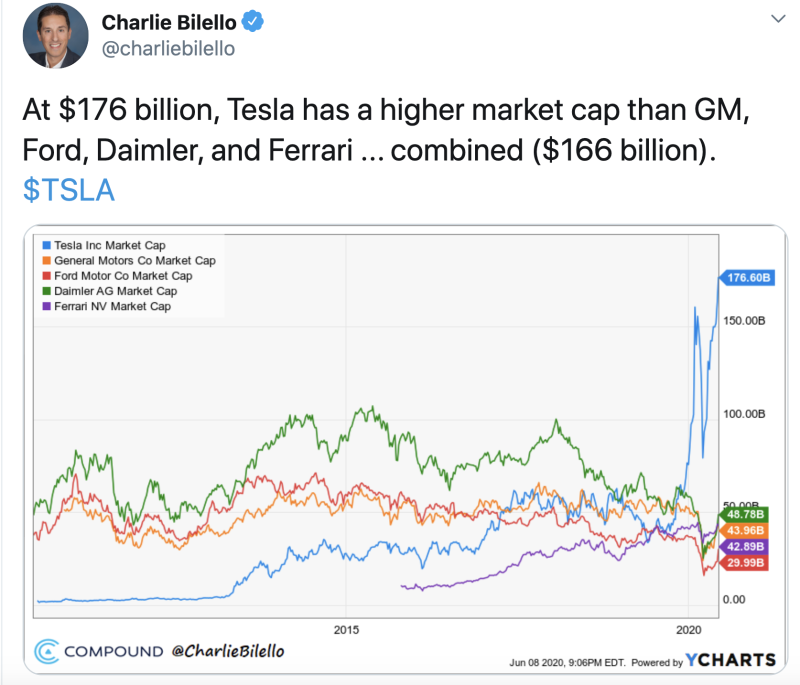 Image source: Twitter @charliebilello
Indeed, the price of one share has also reached $1,000 and now trading at the levels of heights it reached at the beginning of 2020.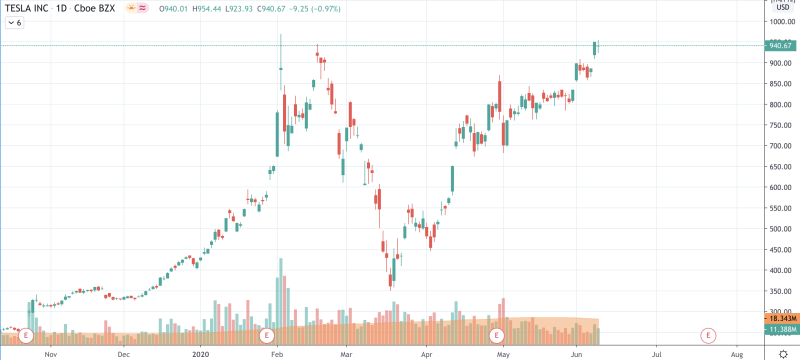 Image source: TradingView TSLA
Also, one of Tesla investors, Ron Baron, is positive about the company's perspective. He told CNBC that Tesla (TSLA) and SpaceX have plenty of 'room for growth'. What is more, the ongoing growth of #TSLA is happening despite the deal with the Chinese partners. 
The Chinese battery manufacturer, Contemporary Amperex Technology Co Ltd (#CATL), which Tesla has chosen as the batteries supplier for the Chinese Model 3, has announced its readiness for mass production of new batteries for electric vehicles designed for a total mileage of 1.2 million miles (1.9 million km) or 16 years of service, according to Bloomberg.