Tesla stocks plummeted more than five percent during the last trading session, according to Walter Bloomberg's information.

Image Source: Twitter @DeItaOne
Nathan Michaud, an Investors Undeground analyst, suggested that this was the end of an incredible Tesla rally.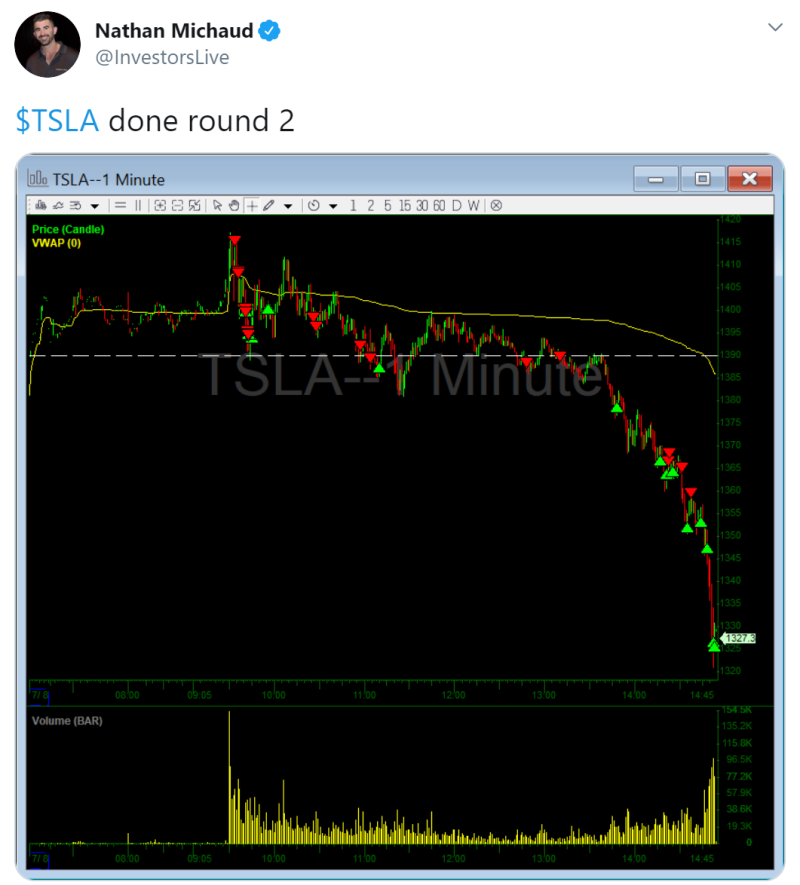 Image Source: Twitter @InvestorsLive
Nevertheless, the stocks were able to almost completely recover from the fall in a few hours left until the end of the session, so the closure occurred with a price decrease of only 1.7%.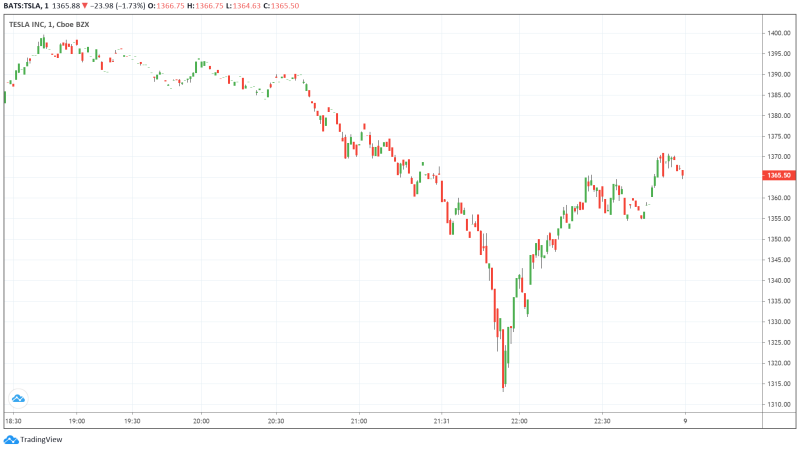 Image Source: TradingView TSLA
Reilly Brennan, a Trucks General's Partner, criticized Tesla, stressing that the company's market capitalization at the moment is about 30% of the capitalization of the entire sector, although the company's income and profits are much lower this value.

Image Source: Twitter @reillybrennan
Despite a significant reduction in the price of Tesla shares, Chamath Palihapitiya, the CEO of Social Capital, clarified that this decrease is temporary and after it, growth will begin again.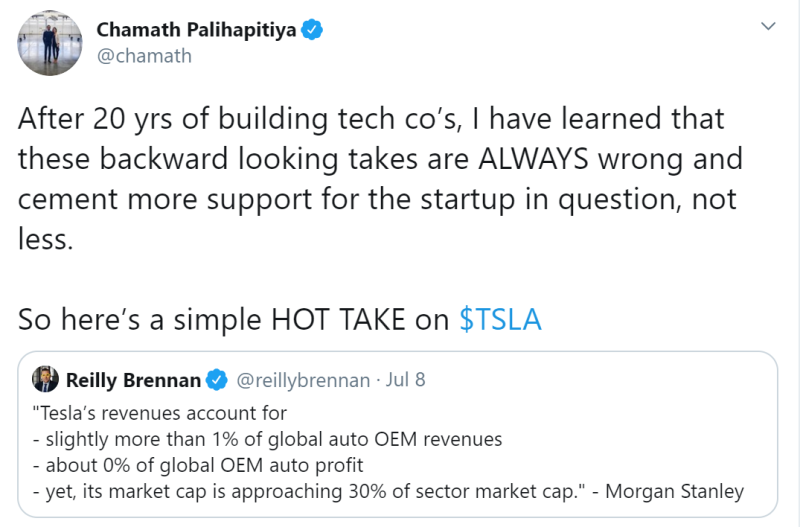 Image Source: Twitter @chamath
His assumption was correct because on the same day, a rebound occurred and in a few hours the company's shares almost returned to the price observed at the beginning of the trading session.
According to information provided by Market Rebellion expert team with a reference to Reuters, Elon Musk announced that Tesla is very close to the level 5 autonomous driving technology, which means the car can be driven without any driver input. This news may be the next growth driver, which will allow Tesla shares to continue their growth.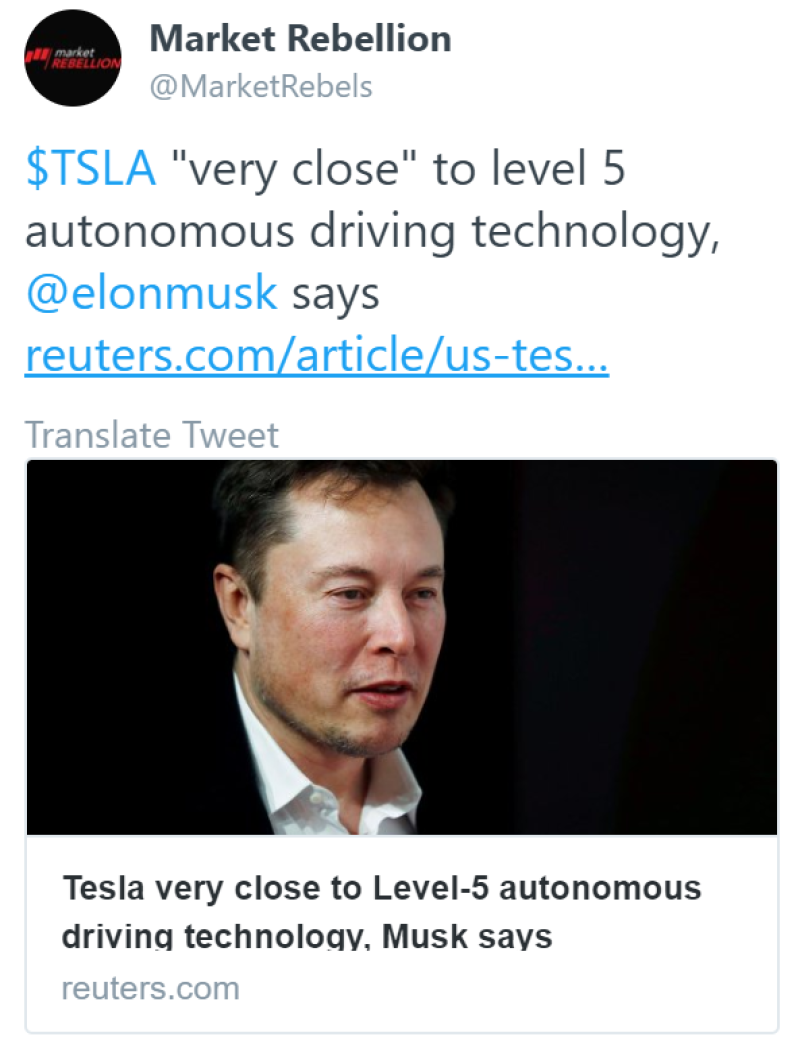 Image Source: Twitter @MarketRebels