According to Bloomberg Billionaires Index, Mark Zuckerberg lost his title of the 3rd richest man in the world to Bernard Arnault, a CEO of Louis Vuitton. He has been holding the 3rd place since May when it was discovered that his fortune had grown by $30 billion during the coronavirus epidemic. 
The drop in FB stock's price took about $56 billion off the company's market value. It was consequence of a recent boycott against Facebook. Let us recall that last week, Ben & Jerry's, Patagonia, The North Face, REI, Verizon, Honda Motor Co.'s U.S. unit, Hershey all joined the boycott against Facebook. This act was a reaction to a call from the civil rights group, including the Anti-Defamation League and NAACP, who demanded to stop ad spending on Facebook during the month of July. According to these civil rights groups, Facebook repeatedly refused to remove political ads, which broadcast misinformation and hate speech.
The campaign called on Mark Zuckerberg to take steps to remove public and private groups publishing such inappropriate content, create an expert team to review complaints and to eliminate discrimination in their algorithms. 
However, the most painful blow occurred on Friday when the suspension of advertising was announced by Unilever and, later on, by Coca-Cola Company. Unilever is going to stop spending money on Facebook this year, while Coca-Cola will suspend advertising on all social media platforms, including FB, for at least 30 days.
"There is no place for racism in the world and there is no place for racism on social media. The Coca-Cola Company will pause paid advertising on all social media platforms globally for at least 30 days. We will take this time to reassess our advertising policies to determine whether revisions are needed. We also expect greater accountability and transparency from our social media partners." James Quincey, Chairman and CEO of The Coca-Cola Company
After this information was made public,  the shares of the social media company fell by 8.3%, which was the biggest drop in three months.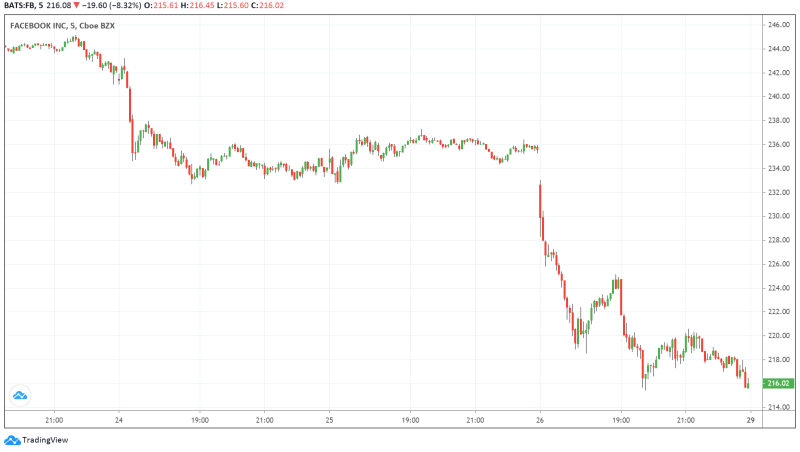 Image source: TradingView #FB
Despite the growing scale of the boycott and the largest companies joining in, Facebook didn't lose its main advertisers, at least not yet.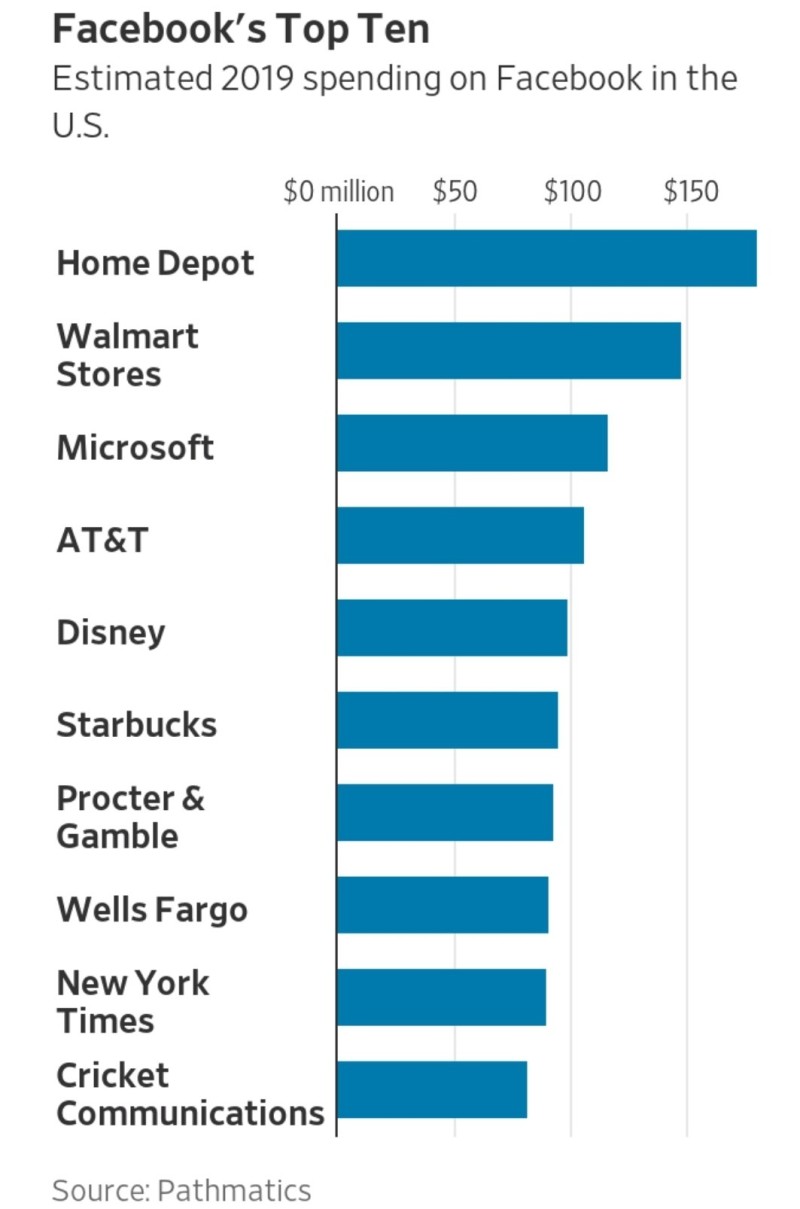 Image source: Pathmatics
Mark Zuckerberg made a statement later on Friday in which he guaranteed Facebook would take additional steps to fight voter suppression, create a higher standard for hateful content ads, label newsworthy content that might be offensive, and violate social network rules.  
"There are no exceptions for politicians in any of the policies I'm announcing here today,"   Mark Zuckerberg, Founder and CEO of Facebook, Inc.