According to CNBC, Ford Motor (F) signed an agreement with Disney (DIS) to launch a unique presentation of its new Bronco SUV line.
The automaker will present its "Ford Bronco 4x4 family of cars" on July 13 on Disney media networks, marking the first-ever prime time product for Disney's broadcast, cable, digital and streaming devices, including ABC, ESPN, and National Geographic.
The videos will be broadcast during the first ad breaks on the 8-hour airtime of each network, and then the Hulu streaming service will begin the following day.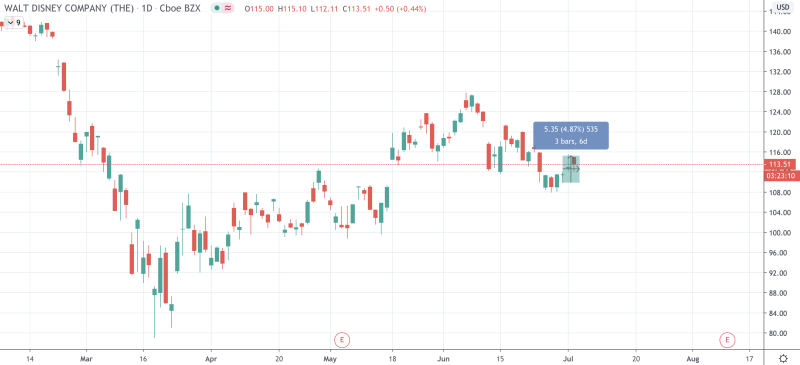 Image source: TradingView DIS
This news has not affected the rate of DIS as much as since it has been rising since the end of June. Over the last 2 days, the stock has gone up by almost 5%. Even though it has significantly grown since mid-March, the asset could not update the peaks as Tesla (TSLA) or NASDAQ 100. Currently, DIS is trading at $113.51 per share.