According to Walter Bloomberg (@DeItaOne), it is better not to use Facebook ads for one month.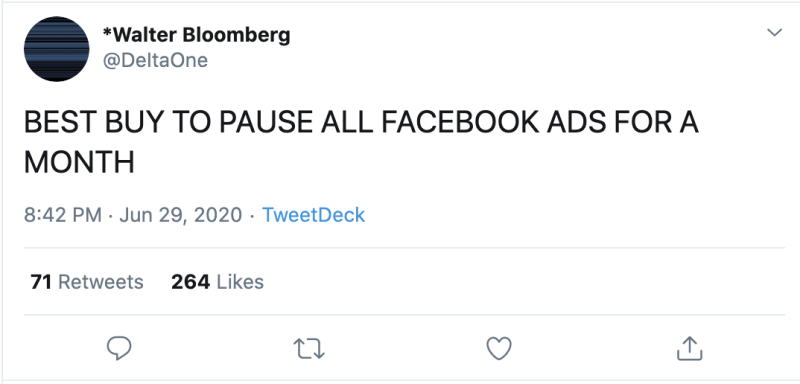 Image Source: Twitter DeItaOne
Indeed, the largest companies have started to refuse to advertise on Facebook due to dissatisfaction with how social network's administration is letting hate speech slip by.
The boycott of advertising on Facebook began with the call of human rights organizations to refuse advertising on this social network in July. But we assume that partners of large companies can create Facebook ad, thus bypassing the boycott.
Facebook seems to take a stance that political statements, including the comments by the U.S. President Donald Trump, should not be tested for factual errors and removed from the platform.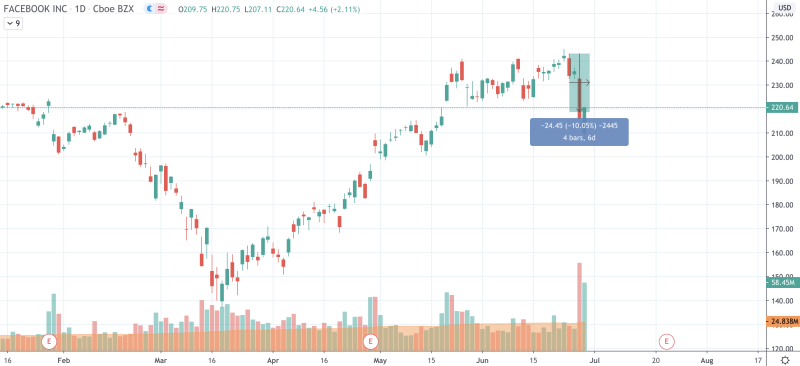 Image Source: TradingView FB
From the technical standpoint, the FB stock is not so bullish as it was before. The share lost 10% over the last 24 hours. However, it has formed the V-shaped recovery and return to the positions before the dumps, which happened in mid-March of 2020.