According to Financial Post, Hong Kong's BOC Aviation is not going to order Boeing 737 Max. 
Yesterday, U.S. authorities started test flights of Boeing 737 MAX. The United States Federal Aviation Administration (FAA) has launched certification flights for Boeing 737 MAX passenger airliners, which were banned after there were two air crashes more than a year ago. In total, three days are allotted for the certification flights; they are taking place in Seattle, where the Boeing's main production facilities are located.
Among the tests is large angle maneuver in case of an attack, so that the aircraft loses its lift, which should lead to the activation of the MCAS system. It is what is claimed to be cause of the two Boeing's disasters last year. The MCAS system recognized the stall and took over the control of the plane, which consequently led to the crew being unable to get a hold of the plane.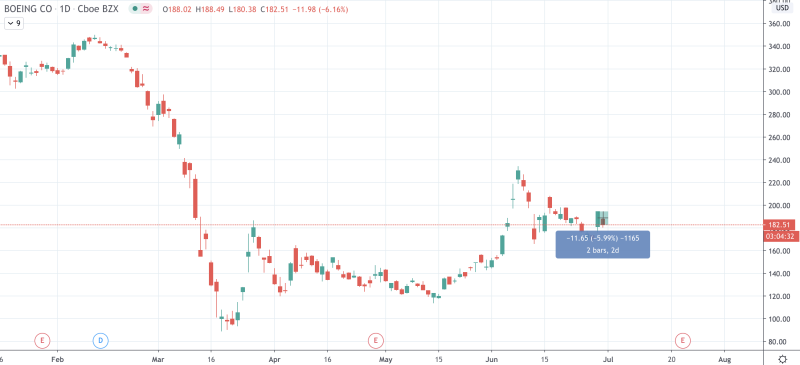 Image Source: TradingView BA
The BA stock has been negatively influenced by the company's recent news. The share has dropped by more than 5% over the last 2 days. Currently, it is trading at the level of mid-March, where BA bounced off the sharp decline, however, the bearish pressure is still there. The stock is trading at $182.51 at the press time.