Amazon (AMZN) launches a giant venture fund to finance transition to the green energy. The initial capital of the fund will be $2 billion. The new investment fund will support climate solutions and will provide funding to companies that create products and services helping to reduce global CO2 emissions and move towards a low-carbon economy. Projects and initiatives around the world put forward by both startups and large corporations will be considered. 
Fund money will be invested in companies in various industries, including transport and logistics, energy production, its storage and use, production and materials, the cyclical economy, as well as agriculture and the food industry.
The company intends to completely switch to alternative energy sources by 2025, to be five years ahead of schedule.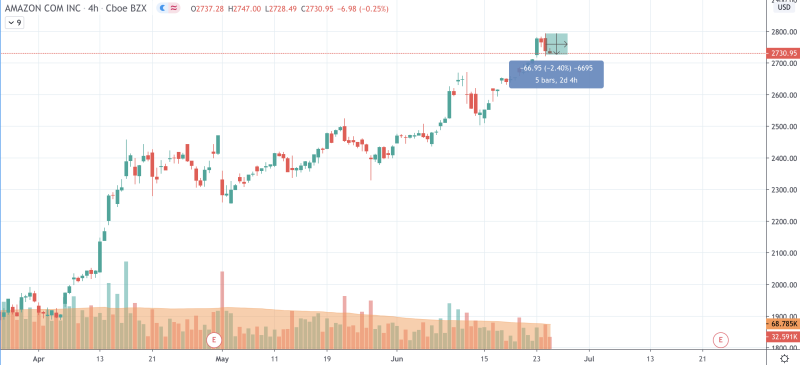 Image Source: TradingView AMZN
However, the AMZN share could not fix at the peaks. The price declined by more than 2% over the last 2 days, having confirmed the sellers' pressure.