Peter Brandt published a tweet asking his followers about a possibility of the NASDAQ index to follow the growth of Nikkei. However, the trader is not sure as a downtrend also might happen.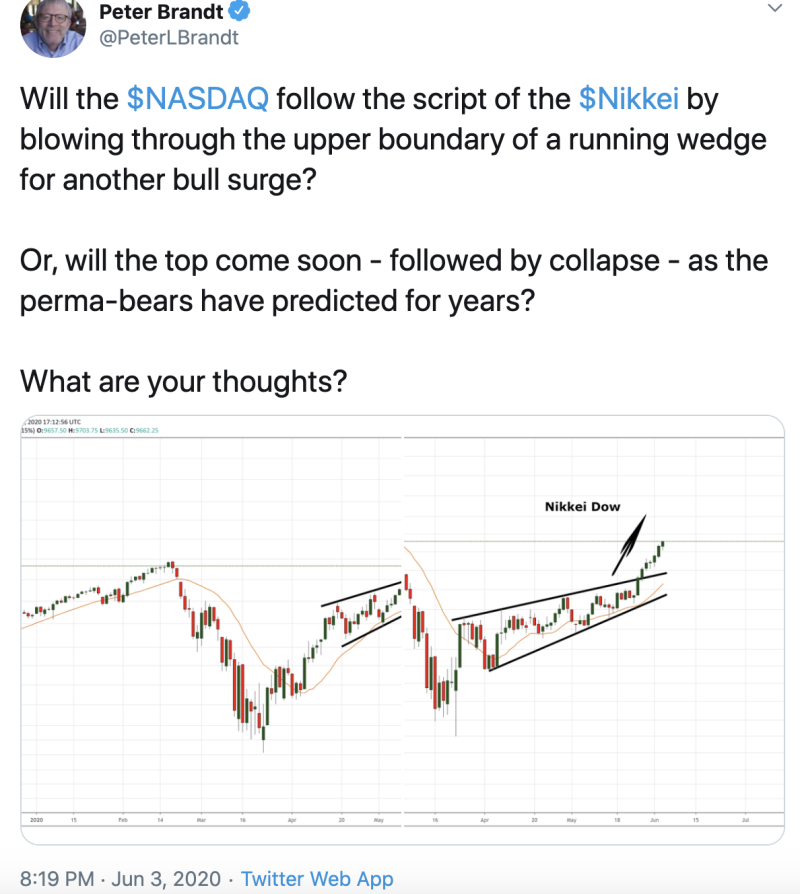 Image source: Twitter @PeterLBrandt
In terms of the technical point of view, the NASDAQ index has come back to the previous local height reached in February 2020 at the mark of 9700.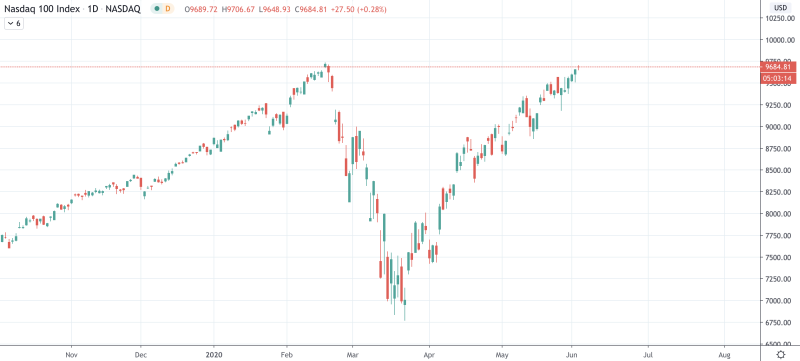 Image source: TradingView NASDAQ
Meanwhile, the Nikkei index has still space for growth as the high levels attained at the beginning of 2020 has not been retested so far.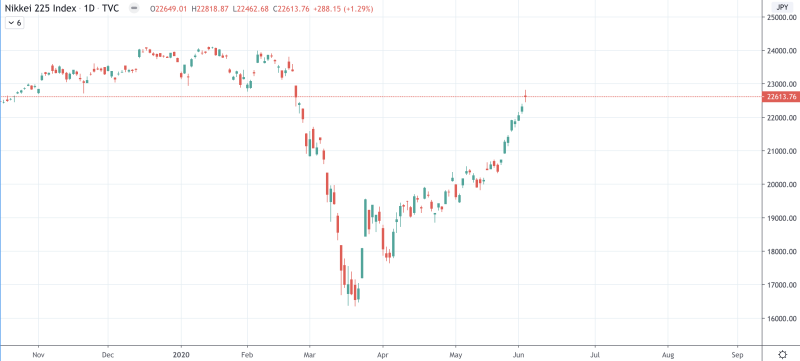 Image source: TradingView Nikkei
Even though Nikkei is growing slower than NASDAQ, both of them are forming the V-shaped recovery pattern, having bounced off the local bottom reached in March this year. 
Earlier, the famous trader already compared the US Dollar to Mexican Peso and Russian Ruble, saying that the American currency is in a bearish trend against them.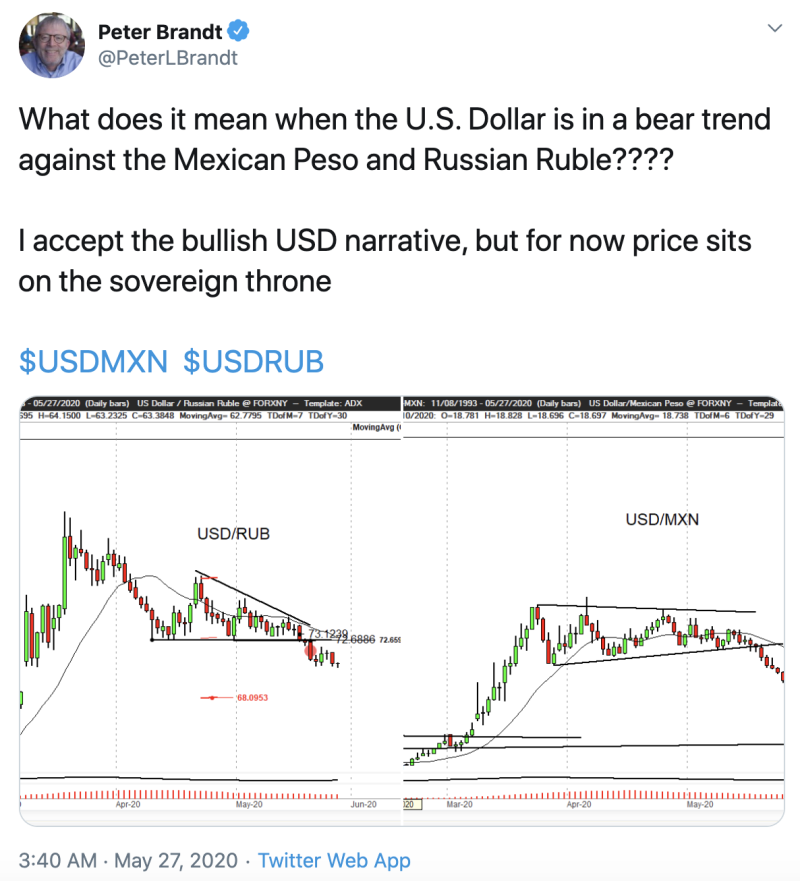 Image source: Twitter @PeterLBrandt