According to Nasdaq, Twitter (TWTR) should block accounts criticizing China. Such statement was given by the official representative of the country, Hua Chunying. So she commented on the message about the blocking of 24 thousand accounts from China for misinformation.
It is not clear what this decision is based on, said Hua Chunying. She mentioned that China has successfully fought the coronavirus pandemic but there are people in the world who denigrate this struggle with their statements. Hua Chunying is confident that these accounts are linked to the 'Republican Party of the United States, American nationalists, or are bots'.
Meanwhile, the price of Twitter (TWTR) has gone down by almost 5% since yesterday.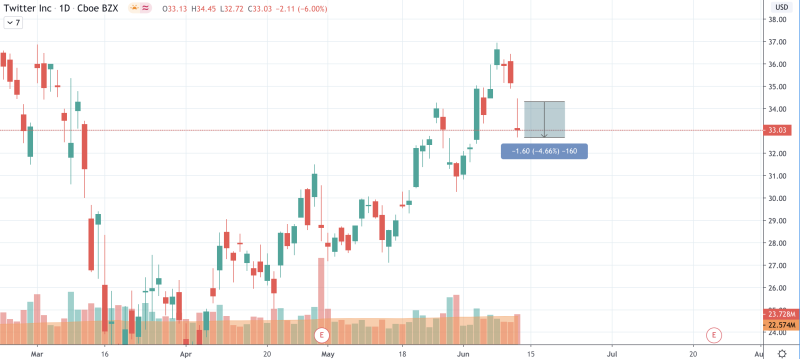 Image source: TradingView TWTR
However, the current decline is not only applied to Twitter (TWTR) but to most of the shares. The decline has started yesterday, having shown the biggest drop since the start of the bullish trend.